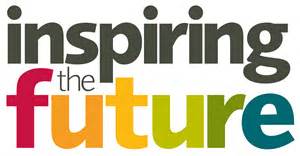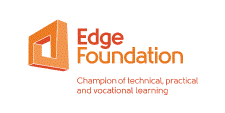 FREE events where professionals who have taken a non-academic route into their career, share their experience and insight with your students.
In partnership with the Edge Foundation the Inspiring the Future team will be helping schools to set up a Career Footsteps event. This new initiative will pair schools and colleges with people from a broad spectrum of professions who can inspire young people to consider a range of career options and the pathways they need to follow to get there.
Building on a successful pilot working with 100 schools and colleges nationally last year, Career Footsteps aims not only to introduce young people to careers they may not have considered, but to recognise the benefits and opportunities of technical, practical and vocational routes available to help them get there. The offer is open to primary, secondary and special schools as well as FE colleges.
The proposed event information:
The event must be held this academic year on a date of your choice between December and July 2016
It will involve 1-3 volunteers from a range of jobs and sectors with a knowledge of technical, practical and vocational learning
Inspiring the Future will organise and supply the volunteers from its Inspiring the Future match making system, and will work with a nominated staff member at the school to plan and organise the session. The school will need to provide a staff member to host and run the session on the day
The format of the event could be a classroom, lunchtime or assembly talk, Q&A session, workshop or a pre-planned careers fair. We will work with you to organise a session that best suits your students
The Inspiring the Future team will provide organisers with a pack of key materials available for distribution to young people and attendees.
If you are interested in hosting a Careers Footsteps event, please complete an expression of interest form. This offer is available to 150 schools on a first come first served basis. Once you have submitted your form online a member of the Inspiring the Future team will contact you. If you would like more information regarding the free support, please email careerfootsteps@educationandemployers.org.