Secondary: Apprenticeship Support and Knowledge for Schools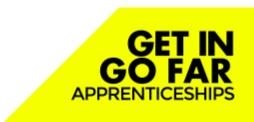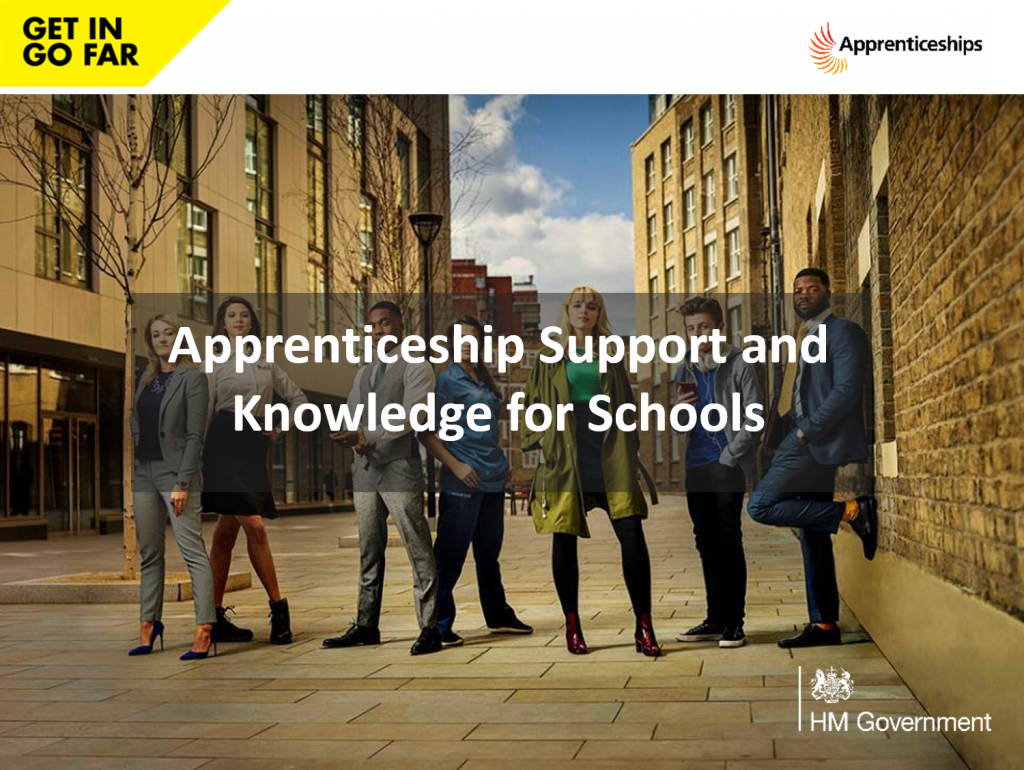 Education and Employers Taskforce (the charity that runs Inspiring the Future) has been funded as the delivery partner for the Apprenticeship Support and Knowledge for Schools project on behalf of the National Apprenticeship Service across the Southern and London regions from October to July 2017.
The Apprenticeship Support and Knowledge for Schools project has been commissioned by the National Apprenticeship Service, part of the Skills Funding Agency (SFA), to support the Government's target of achieving 3 million apprenticeship starts by 2020.
Through the project three Delivery Partners will offer a range of inspirational and engaging apprenticeship and traineeship support to all learning establishments offering provision to years 10, 11, 12 and 13 across four regions: North, Midlands, London and South. The project aim is to work with teachers, careers advisers, parents and governors, alongside other key partners, to support schools and ensure that they meet their statutory duties regarding the provision of impartial IAG, specifically in relation to apprenticeships and traineeships.
As the delivery partner for London and the South, as part of this project Education and Employers Taskforce are offering free services to schools and colleges for students aged 15-19 to increase their awareness and understanding of apprenticeships. We can support schools in these areas with a package of free practical support throughout the academic year.
What if I'm not in London or the South?
Schools based outside these areas- Please contact the relevant delivery partner listed below or visit: http://www.amazingapprenticeships.com/school-support-request/
Your local contacts are:
North – BL Training Gail Dalton-Ayres gda@bl-training.org.uk 07889 010794 / 01912 619636
Midlands – Workpays Helen Richardson helen@workpays.co.uk 07772 357890
Our offer for London and the South:
1) In school events to raise awareness of apprenticeships. The proposed event information:
It can take place on a date of the schools/ college's choice between October and July 2017.
It will involve a speaker and 1-2 Inspiring the Future volunteers from a range of jobs and sectors with a knowledge of apprenticeships speaking to a group of 15-19 year olds,
Inspiring the Future will organise and supply the volunteers and will work with a nominated staff member at the school to plan and organise the session.
We can support multiple events with different year groups and groups of students throughout the year.
The format of the event could be a classroom, lunchtime or assembly talk, Q&A session, workshop or a volunteer to join a pre-planned careers fair. We will work with you to organise a session that best suits your students.
The Inspiring the Future team will provide organisers with a pack of key materials available for distribution to young people and attendees will be encouraged to sign up to the Find an apprenticeship service.
2) Events to support students interested to apply for apprenticeships
Following the awareness session, we can then provide ongoing support throughout the academic year to help interested students, identified by schools, apply for apprenticeships via employer hosted insight events and follow up in school application support events for smaller groups.
3) Employer hosted events
We will be holding a number of employer hosted events, giving students the opportunity to visit the employers' place of work to meet current apprentices and learn more about apprenticeship opportunities.
4) Resources for schools and teachers to increase apprenticeship knowledge.
We can provide schools with packs of information to help support the promotion of apprenticeships to your students. These will include a copy of the Apprenticeship Guide. Please register here to be sent your pack.
For schools that are already hosting their own apprenticeship talks, we can support with resources and Inspiring the Future volunteers.
We can also support with sessions for groups of teachers and governors to increase apprenticeship knowledge.
Amazing Apprenticeships is the approved communication channel, commissioned by the National Apprenticeship Service, to support the Apprenticeship Support & Knowledge for Schools project. Free resources and materials for schools will be available via their website and newsletters.
Download the Apprenticeship Mock Application form
Additionally, if an establishment has a particular request, this can be negotiated and agreed.
 Interested schools and colleges are asked to complete the Expression of Interest form here. Please email apprenticeships@educationandemployers.org or call 020 7566 4880 with any questions.