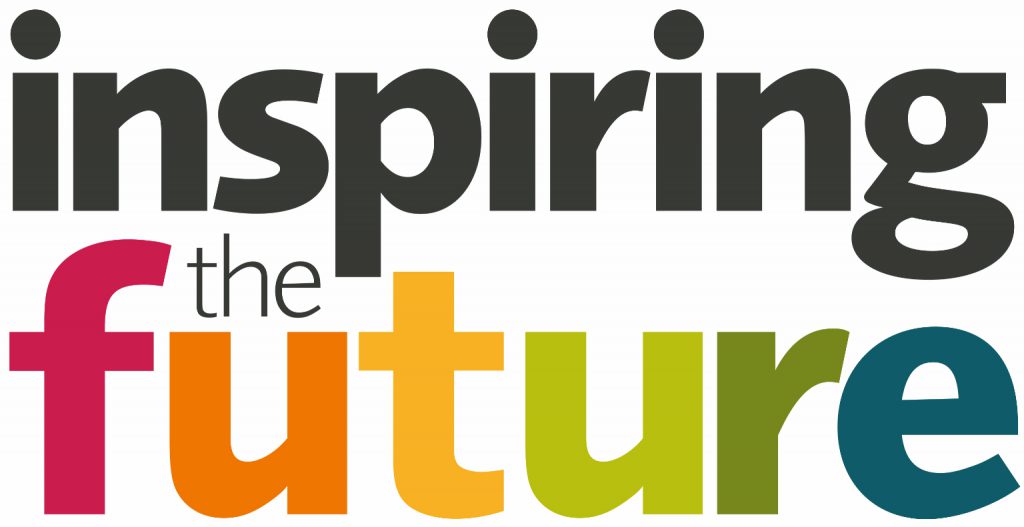 Our ambition is for all young people to have equal opportunity to fulfil their potential whether that's via apprenticeships, Further or Higher Education or employment and training.
In partnership with the Edge Foundation, Inspiring the Future is pleased to announce that the Career Footsteps campaign will be continuing for the 2017/18 academic year.
Last year over 130 schools took part in the campaign; 331 working professionals from all different backgrounds engaged with over 15,000 students sharing their experience and insight into their career.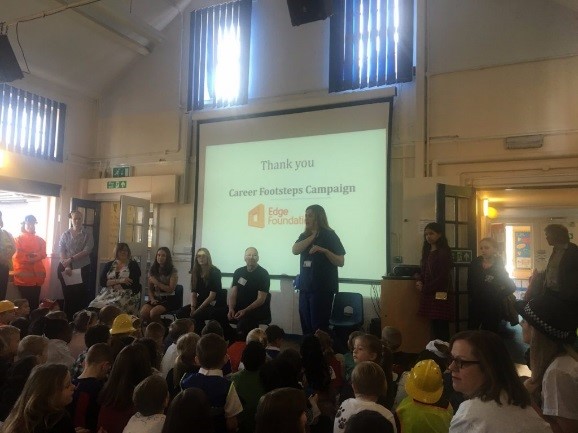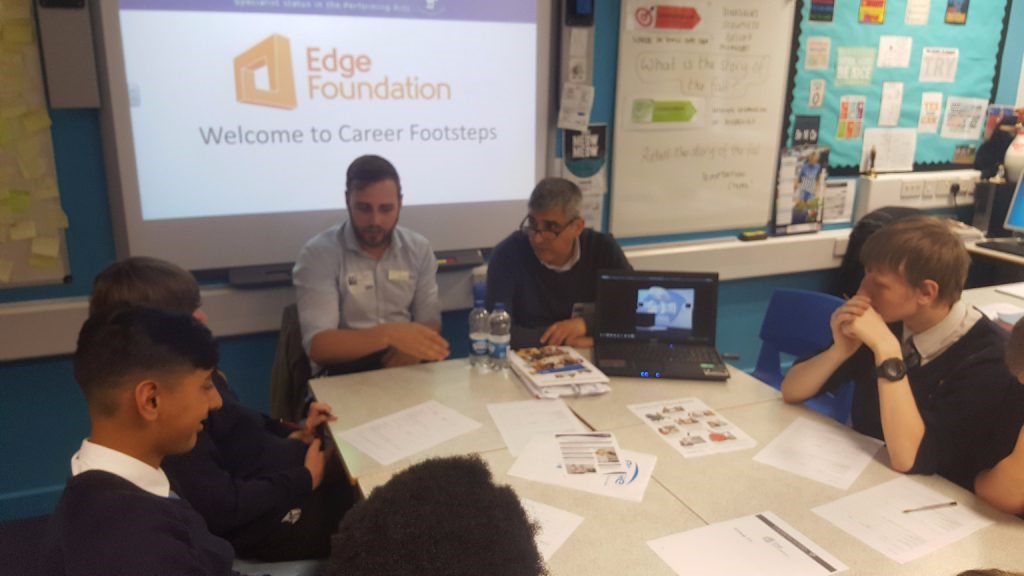 "The most useful part of the event was how it gave children an insight into different career paths", Lomeshaye Junior School
"Career Footsteps provided some superb contacts and connections which I will be working with in the next academic year", Nicholas Chamberlain School
The campaign is open to all schools who want to involve vocational volunteers in their careers related activities and ensure their students are as well informed of the breadth of options open to them as possible..,  Careers Footsteps aims to highlight the great opportunities vocational routes and alternative pathways can offer young people.
If you are planning activities this year and want to invite vocational volunteers in, you can search and contact the volunteers via Inspiring the Future. We want to hear about the volunteers that you have invited to talk to your students and can help you to plan activities, so send us an email at careerfootsteps@educationandemployers.org or call Monty on 020 7566 4880 if you want to have a chat.
As part of the changes to the campaign, Inspiring the Future will also be showcasing the great work going on via social media, case studies and articles on our website. If you would like your event featured, then please get in touch!
In addition to the activities taking place day to day in schools and colleges,  The Inspiring the Future team will be organising 20 showcase events around the country. We'll work with your school to organise the event, source relevant volunteers and showcase the sessions nationally. If you would like to host one of these events or find out more, please get in touch.
How can I take part in the Career Footsteps campaign?
Any school hosting an Inspiring the Future volunteer who has  experience of vocational  learning (such as NVQ, Apprenticeship, Traineeship, Further Education and professional qualifications) can take part.
As part of the campaign, we want to make some noise online! Please tweet or share a photo relating to your event and the volunteers with the #hashtag #CareerFootsteps.
Example tweet:
Today we're taking part in @UK_Edge @InspiringTF  #CareerFootsteps campaign learning about [insert profession] and professional learning routes #apprenticeships
In addition, please share other event information with us by emailing the Career Footsteps inbox careerfootsteps@educationandemployers.org.
If you are interested in being part of the Careers Footsteps campaign or would like more information, please email careerfootsteps@educationandemployers.org.