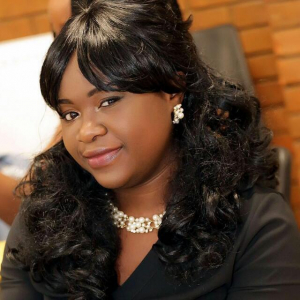 Bamidele works for NHS Foundation Trust as a Specialist Biomedical Scientist at Great Ormond Street Hospital for Children. As an Inspiring the Future volunteer she wants to give back to her community by helping young people to make informed decisions about their futures. She was kind enough to tell us a little more about her job, and why she is an Inspiring the Future volunteer.
What motivated you to volunteer?
"To give back to the community.  I know what it was like not having all the resources or the exposure you require to make an informed decision about your future career, so I made up my mind that I will share of my experience and knowledge to the future generation so that they are more informed and enlightened about the many opportunities available to them. I feel like I'm making a positive difference to their lives too."
Why do you feel it is important to talk to state school children about your career?
"My career is very important considering it's in healthcare and we know that excellent healthcare plays a vital role in the health and well being of people all over the world. Speaking about my career gives students, teachers and educators the opportunity to know of the wealth of careers and opportunities available in healthcare.  It allows students to be open to other choices and gives them accurate and up-to-date information about my chosen career."
Tell us a bit about your experience with Inspiring the Future
"I have attended a lot of events since joining inspiring the Future as a volunteer. I've visited many state schools including colleges and sixth forms to speak about my career pathway. I've been to careers and enterprise days at schools.
It has been personally and professionally rewarding and has encouraged me to continue because i have had positive feedback from all the schools I have visited. This convinces me that I'm doing something right and influencing the minds of these students for greater exploits in their educational and career choices."
Why do you love your job?
"I love that I am contributing to saving/improving  the lives of patients by doing what I do. Doctors depend on the results of the tests that I generate in the laboratory on a daily basis to make accurate and life changing decisions about the appropriate treatment and management of our patients."
What advice do you offer young people regarding careers?
"Be open minded about your career choices. Have the can do mentality. There's a wealth of opportunities out there, just make up your mind and don't limit yourself."
Thanks for taking the time to share your story with us, Bamidele.
You can join volunteers like Bamidele in raising aspirations and inspiring young people and children in local state schools by signing up at the top of the page.