After such a difficult year, especially for young people, we've been asked by teachers and parents if we could help bring a bit of much-needed festive cheer. So with teachers and some mystery 'festive' volunteers, we have put together something we hope will bring us all a few smiles and laughs!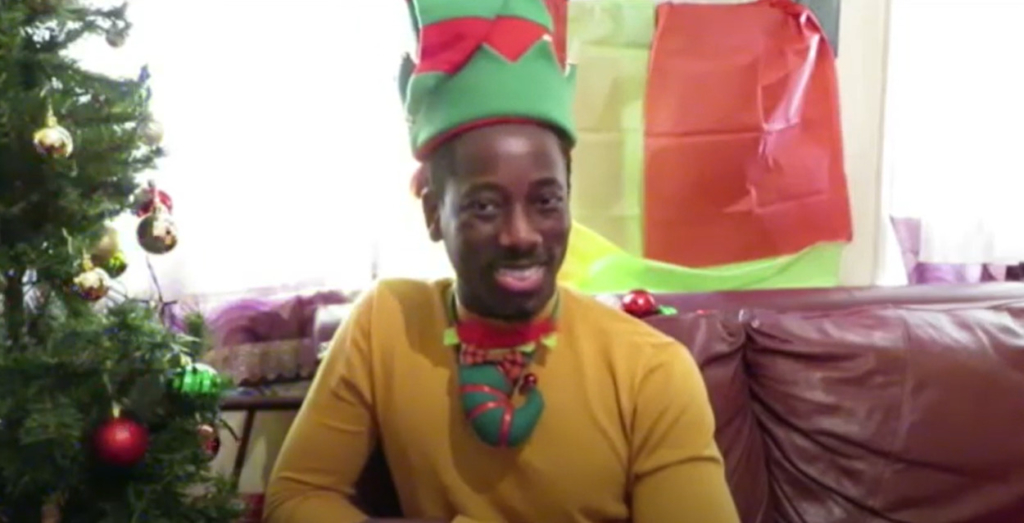 Based on the simple 'What's My Line?' guessing game, these Primary Futures interactive videos introduce children to people who are particularly busy at this time of year because of their festive job. The volunteers all describe their job and the children are then asked to guess them. The volunteers then reveal the job they do, often in a fun way in with props and costumes.
Shh!! Don't tell the children! But we have someone who grows Christmas trees, supports people experiencing homelessness, decorates shops and cooks the Christmas turkey for the Royal Family.
These are designed to be fun, but there is a serious point to them – to give children a better understanding of jobs they may not be familiar with, to inspire them and to broaden their horizons.
There is a version for KS1 (children aged 4-7) which features Santa, joining us virtually from New Zealand ahead of his World Tour, and a version for KS2 (children aged 7-11).
The videos have been made by our staff and volunteers simply using their own phones and a bit of tinsel. As you'll see, our Chief Elf, Burgundy (just a regular member of our team) is really getting into the festive spirit!
Parents and carers can play the videos to children at home and teachers can use them in the classroom, where we've developed some additional learning resources for them.
We hope you will enjoy these, which have been developed in partnership with the National Association of Head Teachers, as part of Primary Futures. Primary Futures is a free programme which connects primary schools with diverse volunteers from a range of careers and backgrounds, who talk to children about their jobs and show how what they are learning at school can lead to an interesting, exciting future.
As a platform that relies on volunteers, we welcome you to sign up and help inspire the next generation by talking about your job.
If you are a school looking for volunteers, click here.
Please do share this page with others using the hashtag #FestiveFutures and tag us @PrimaryFutures.
All the best for 2021 – it's got to be better than 2020!