In conjunction with CBRE's Multi-Cultural Network, 20 year 10 to 13 students from BAME backgrounds were recently given the opportunity to gain a more in-depth understanding of what apprenticeships are, as well as a broad introduction to careers at CBRE.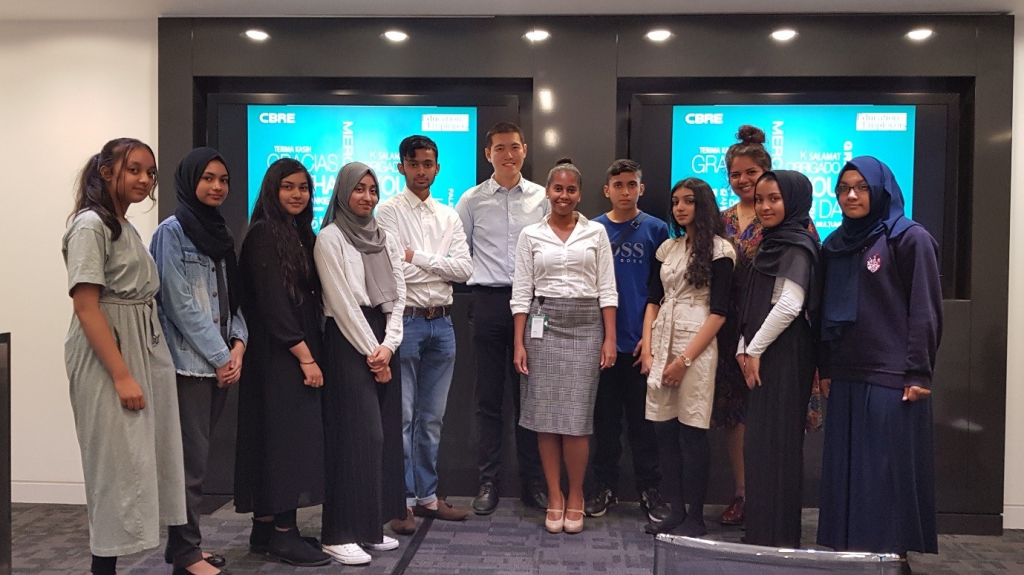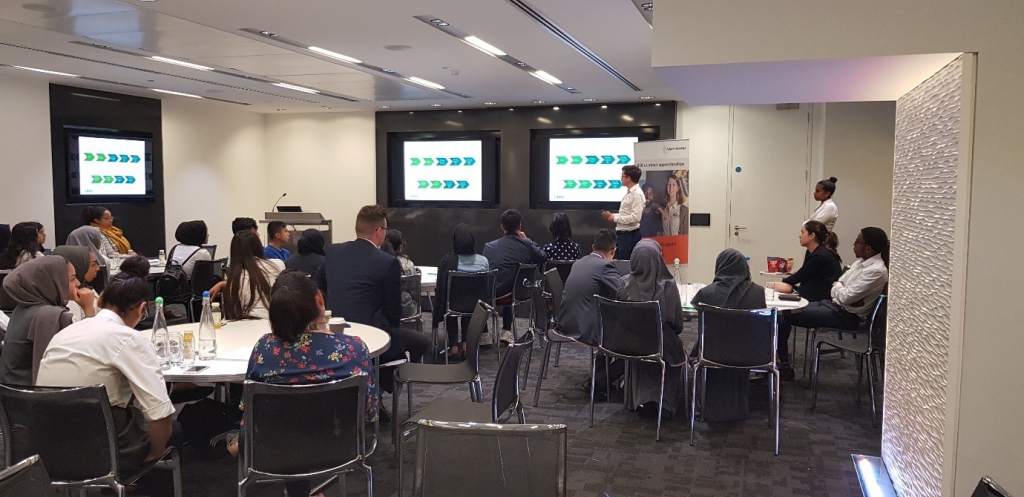 Students from three London schools joined us at the CBRE office for a tour, the chance to speak to current apprentices with the organisation and to learn more about the variety of apprenticeship and graduate programmes on offer. The event kicked off with a presentation from CBRE, who gave a great introduction into the world of property. Inspiring the Future then gave a quick overview of apprenticeships, including the different levels available and tips on how to find an apprenticeship. Students were then given a tour of the CBRE building in Oxford Circus, tasked with building a spaghetti tower and set a commercial challenge where they had to convince a landlord to rent them a spot in the Westfield shopping centre. The students with the strongest case were awarded a prize at the end of the day.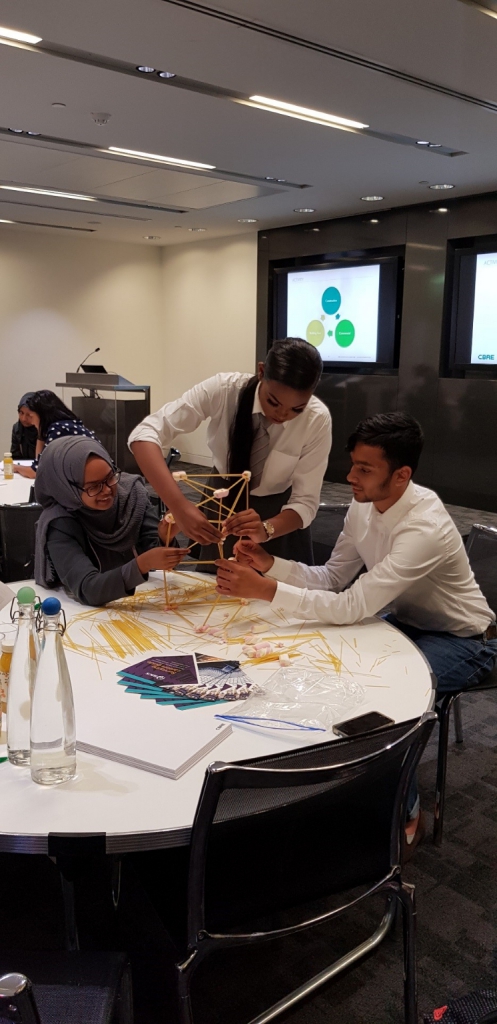 The event encouraged the students to consider apprenticeships, and gave them a good overview of the different routes available into the world work. Jasmine from Sir John Cass Foundation and Redcoat Secondary School commenting: 'Phenomenal event – it encouraged our students to think about apprenticeships and graduate schemes. It's also given them the opportunity to consider other routes outside traditional university'.
This event was ran as part the Apprenticeship Support and Knowledge for Schools project (ASK), a project to increase the awareness and understanding of apprenticeships.