International Women's Day 2017: China
8 March 2017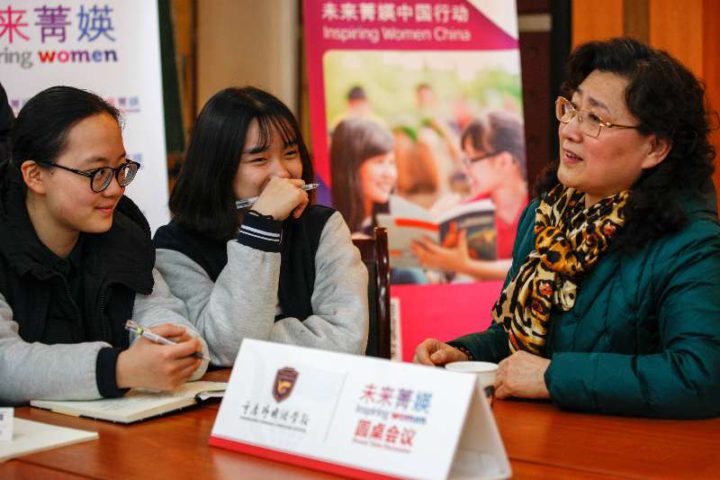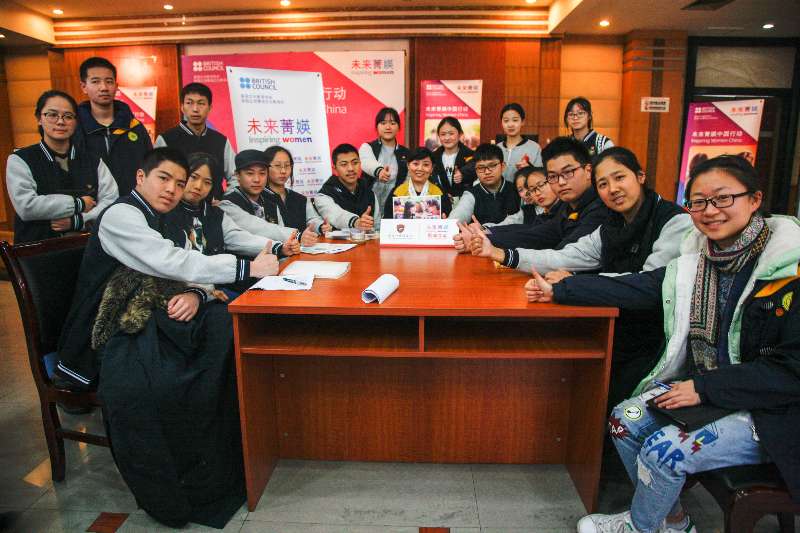 Women across China are being bold for change this March to celebrate International Women's Day with the Inspiring Women China campaign. In honour of International Women's Day and its theme for 2017, #BeBoldForChange, Inspiring Women China will be hosting a month of events in schools across the country to encourage China's next generation of young women to dream big.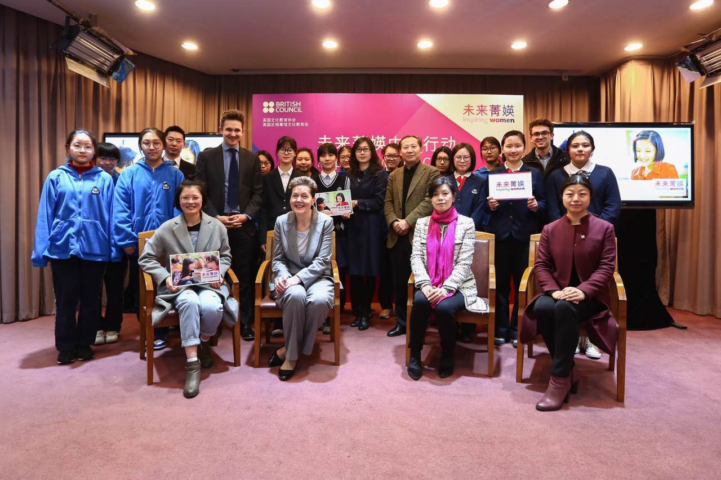 See the event coverage in an article from the China Daily.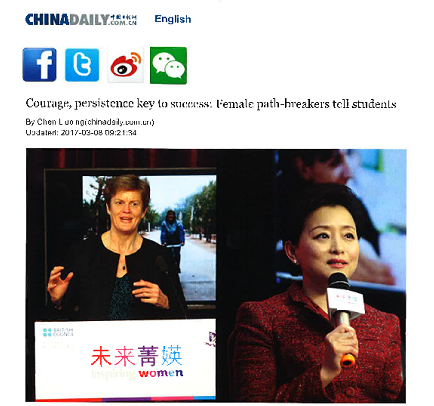 The first event to begin proceedings took place yesterday at the ESBNU Huaxia Girls' Middle School in Beijing. It began with a joint-talk by Dame Barbara Woodward DCMG OBE, the British Ambassador to China, and Yang Lan, one of China's most prominent female media entrepreneurs.
Dame Barbara encouraged the young women to pursue their aspirations whatever they may be, saying "women can be firefighters, surgeons, and pilots, and my own sister is a math professor". Both speakers reaffirmed that "girls should dare to think about their future career without being limited by their own gender".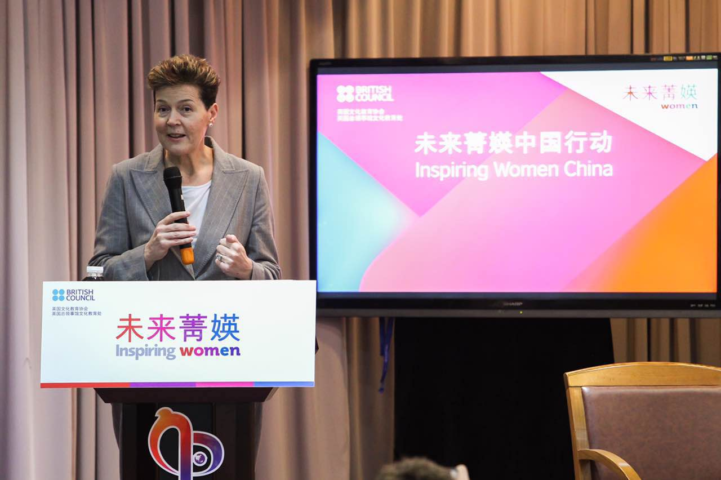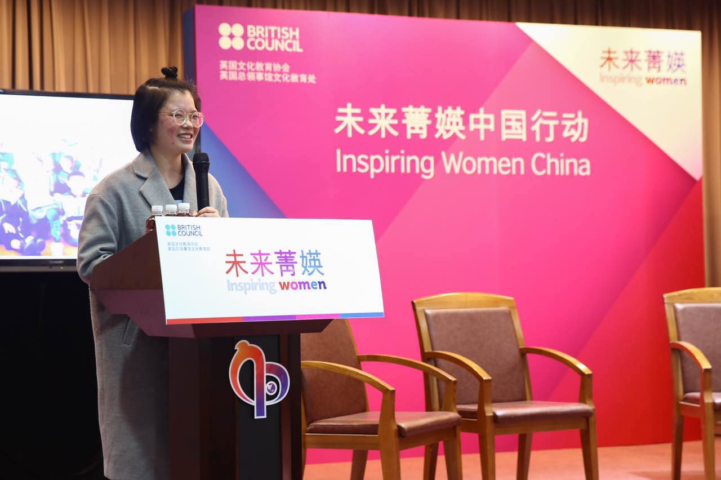 This was followed today by a joint talk in a school in Shanghai by Carma Elliot CMG OBE, the Director of the British Council in China, and an Inspiring Women volunteer. There will also be an event taking place tomorrow in Chongqing with volunteers taking part in a career speed networking event, where young women are able to talk with the inspiring women volunteers in small groups, asking them questions about their personal journeys into the world of work.
The upcoming events will see the Inspiring Women China volunteers speaking to school girls in a wide variety of areas across the country, including Wuhan (central China) and Foshan (south east China).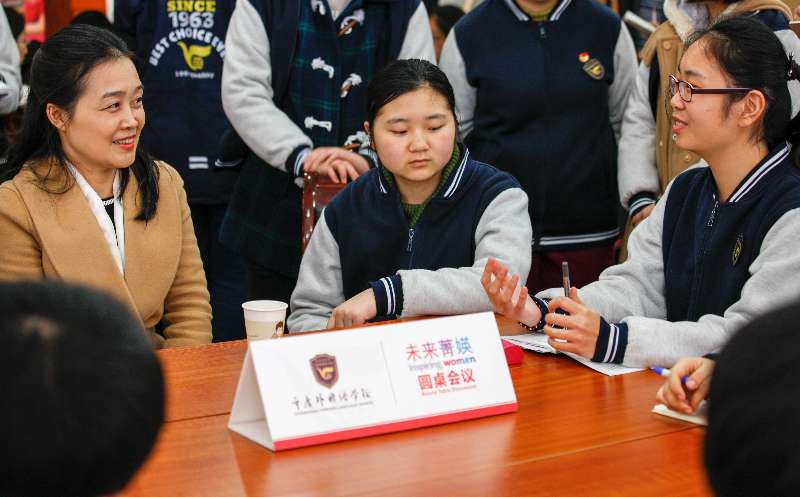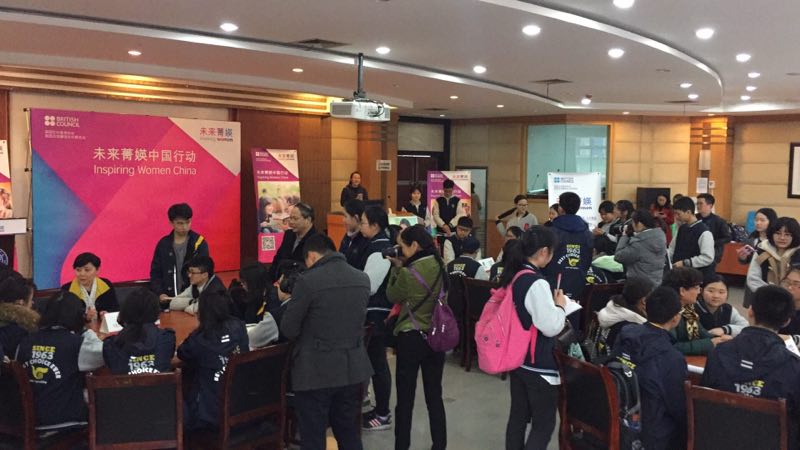 With the backing and support of the British Council China, we launched Inspiring Women China last December, and their aim is to get 10,000 women signed up to be part of this campaign to widen the aspirations of young women across the country.