Senior Schools Engagement Coordinator
Hi, my name is Lara and I am a Senior Schools Engagement Coordinator for Inspiring the Future. On a day-to-day basis I support careers leaders at secondary schools and colleges across the country to organise employer engagement encounters for their students. This can be done either face-to-face or virtually through simple Q&A sessions, mentoring activities or experiences of the workplace … to name a few!
I have previously worked with young people in London from socially disadvantaged areas, delivering a programme to develop their key employability skills. Through this, I have seen first-hand the impact of employer engagement activities on young people's confidence, motivation and resilience. Young people can't be what they can't see, so  I whole-heartedly believe that connecting them with a variety of volunteers from the world of work helps young people to consider a range of educational and career pathways.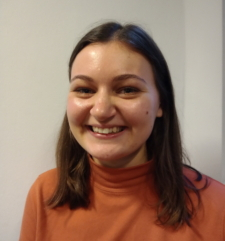 At Inspiring the Future we have developed interactive virtual activities which meet the Gatsby Benchmarks, and have created a range of resources and guidance on the portal to support school staff in this. I am always looking for new ways to support schools to feel confident in organising and delivering their meaningful encounters, so please do get in touch with any questions- even if to just to chat through your ideas!
I feel like not many people realise Inspiring the Future is free to use as many times as you want, we are on hand to support in organising your activities and it is a brilliant way of linking curriculum learning to careers.
For any questions, or to hear about our upcoming webinars, please get in touch with me at lara.bracey@educationandemployers.org
I look forward to hearing you shout about your activities with the hashtag #InspiringtheFuture – follow us on Twitter @InspiringTF to keep up to date!
Lara