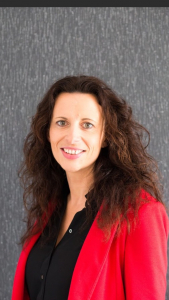 Mandy Catchpole is Head of Nursing and Quality at Hastings and Rother CCG.
Starting her NHS life wanting to be a Midwife, Mandy didn't end up where she thought she would be. When asked about her career, she told us how she became Head of Nursing and Quality and why others should think about a career in healthcare.
Can you give some examples of what you do in a typical day or week?
I review the quality of NHS providers across East Sussex and lead on the reduction of infections across the region.
What do you enjoy most and least about your work?
I love the variety of my role, from driving quality improvement within GP surgeries, hospitals, and care homes to talking to patients and/or relatives about their experiences.
How did you get into your current career?
I started my nursing training in June 1995 and qualified as a Project 2000 Nurse in 1998.  I worked in ITU (an Intensive Therapy Unit) in different hospital settings until 2001.
In 2001, I started in infection control as a Nurse Specialist in a hospital and then a community setting.  Then, in 2014, I moved to a clinical commissioning group as an Infection Control Nurse and then into my current role as Head of Nursing and Quality.
I commenced the Florence Nightingale Scholarship in 2018.
What advice would you give someone starting out in your career?
Give nursing a go!  There are so many different paths and roles in nursing.  I never thought I'd be where I am now, as, originally, I wanted to be a Midwife.
Thank you, Mandy, for taking the time to tell us about your career and detailing how you got there.
If you're ready to join our team of amazing volunteers and start inspiring the future generation with your story, register to become an NHS Ambassador by clicking here.