Naila is one our inspiring volunteers. She recently attended an event at Beckfoot Heaton Primary School, participating in a 'What's my Line?' assembly and classroom talks. Her inspiration for volunteering is her desire to show children and young people, from a similar background to herself, what they can achieve and aspire to regardless of where they come from. In this short blog post, Naila talks a bit about her job and why she feels it is so important for young people to have the opportunity to meet relatable people from the world of work:
"I went to failing high school in inner city Bradford. Whilst it has taken a lot of hard work and determination, I have a successful career as a Lawyer working for the Government Legal Department in London. I have been very lucky to have had some role models within the family and some fantastic mentors along the way. I want to show children from a similar background to me that there are opportunities out there and with a bit of hard work and determination they can achieve anything they want (well within reason).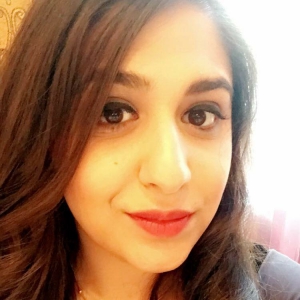 I never really wanted to be a Lawyer. I got a job in a law firm shortly after completing my undergraduate degree in Politics and found that the skills set suited my personality. Thereafter I embarked on further study and a career in Law. I love the variety that my job offers. As a litigator my role involves reviewing and analysing information and providing and advising my client's, being involved in negotiations as well as attending hearings and trials. I enjoy being in the office and working independently on my cases but I also enjoy being part of a wider team and liaising with clients, barristers and other agencies. I also love the sense of achievement in successfully defending cases on behalf of my client or reaching a settlement on the best terms for my client.
The legal profession has undergone a lot of changes over the time that i have worked in the profession and it continues to develop along with changes in society and technological developments. I love that it continues to develop me as a person and I am always learning new things, whether this be the law, new skills or simply by way of experiences and my engagement with others in the profession.
I attended an event at Beckfoot Heaton Primary School in Bradford. I was involved in the 'Guess my Job' Activity which took place in the school hall. The children from year 5 and 6 asked a series of questions to 6 volunteers from different professions to determine what their job was. I was particularly impressed with the way the event was conducted with two children compering the event and picking the children to ask the questions. Following a series of questions, the volunteers stepped out of the hall, changed into their uniforms/work attire and came back to find out whether the children had guessed their jobs, thereafter revealing what their job was. Most of the classes had guessed my job! I then went into a year 5 classroom with some other volunteers where we rotated around the tables of children to discuss our roles and answer any questions. It was a pleasure to see so many young ambitious children and I was able to share with them my experiences of having gone to a school not far from theirs and explaining my career journey. The children shared with me their career aspirations and taught me a thing or two about careers in social media and gaming!
State school children in some areas often do not have role models within their family and often have little or no idea about the opportunities that are available to them. I think it is very important to show state school children the range opportunities and careers that are out there and show them that there are many routes to success. For me it was important to talk to children in my home City of Bradford which has faced adversity in the current period of austerity. As a woman from a working class/ethnic minority background, I feel it is important that state school children from a similar background see people like them in professional roles.
I give the following advice to young people:
1) Always have a goal
2) Figure out what you need to do achieve your goal
3) Work hard to achieve your goal
3) Get a Mentor."
Thanks for taking the time to share your story with us, Naila.
Please join volunteers like Naila in raising aspirations and inspiring young people and children in local state schools by showing them what they can aspire to. You'd be amazed at the difference your story could make! Please sign up at the top of the page.
Already a volunteer with us? Please share your story here and help us spread the word about our amazing volunteers.