Jordan is a Clinical Coding Trainer (trainee) for the NHS and signed up to Inspiring the Future as part of our campaign with NHS England, NHS Improvement and Health Education England to get more NHS Staff into schools. Originally from Sheffield, he now works in Manchester at the Salford Royal Hospital. He'll be visiting local schools to talk to young people and children about his role, helping to open their eyes to the range of interesting roles available with the NHS. In this short blog post, he shares a bit about her career so far and the advice he'd like to give to young people about the roles available in the NHS: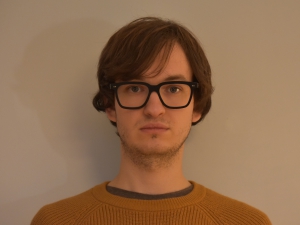 "I am responsible for the training of the Salford Royal Hospital Clinical Coding team. Clinical Coding is a highly specialised administration role, in which information from patients' case notes is translated into alphanumeric codes for use in healthcare statistics, finance and resource management. I spend my days answering queries from the Clinical Coding staff and other professionals about the correct way to record information and making sure the Coding team understand the rules and regulations around this. This can involve speaking to front line medical staff about certain procedures and diseases, internet research and communicating with other Clinical Coding professionals from within and outside the organisation. Changes to these rules are common, as Medicine is constantly evolving and I communicate these changes through presentations and workshops to the department.
I enjoy being able to help others with their development. Clinical Coding can be very demanding and underappreciated work and I like to know that I have made a difference to those who do it. The department works to strict monthly deadlines and there is always the stress of meeting these, which is not always fun!
I have a degree in History, which obviously requires excellent analysis and research skills. However, my first job was as a Medical Records clerk at Sheffield Teaching Hospitals NHS Foundation Trust on a six weeks temporary contract, filing patients' case notes and delivering them around the hospital. When a Trainee Clinical Coder job came up at the Trust, I already had an idea of what the job was from my dealings with the department and decided to give it a go. I was recruited as a Trainee and by the time I left Sheffield to relocate to Manchester was a highly experienced Clinical Coder. Working in the Clinical Coding departments of a few Manchester hospitals I sat my National Clinical Coding Qualification and passed with a Double Distinction, after which point I began mentoring other Clinical Coding staff and working towards become a Clinical Coding Trainer.
Outside of work, I am a big music and film fan. I love going to gigs and the cinema. I'm also an amateur photographer and freelance journalist.
Clinical Coding is a great career path for those interested in Medicine, but who do not want front line patient contact. A Levels in Biology and any subjects that demonstrate analysis skills (English, History etc.) would be very helpful. A basic entry level job in hospital admin is always a great stepping stone to apply for a Trainee role from. From there you basically make your own career through hard work and passion."
Thanks for sharing your story with us Jordan.
If you work in the NHS and would like to join volunteers like Jordan to help widen young people's awareness of the range of careers available in the NHS, find out more and sign up here.