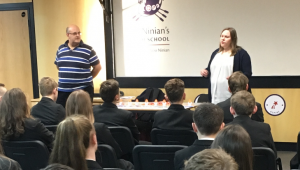 The Year 9 options selection process runs virtually throughout the course of the school year, each Isle of Man secondary school runs career based workshops and guidance sessions tailored to their students.
St Ninian's High School ran a dedicated Year 9 Careers week in November, designed to help prepare students for the ever changing labour market.  A series of workshops and lectures from evolving businesses provide students with direct insight into current and future employment opportunities while also challenging stereotypes.  Events take place daily to maximise the impact of employer engagement.
| | | | | | |
| --- | --- | --- | --- | --- | --- |
| | Monday | Tuesday | Wednesday | Thursday | Friday |
| Assembly Speaker | Construction | Roots Beverages | ACD | Barclays | Dangerous Apparel |
| Lecture | Chamber of Commerce | UCM | Milan Vets | ICT Industry | Lovetech Group |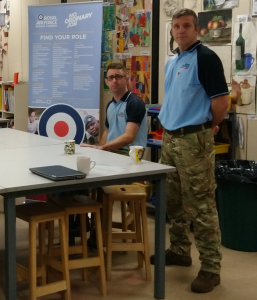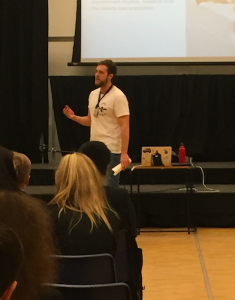 Several schools invite guest speakers from HM Armed Forces who offer valuable insight into the importance of team work, soft skills and perseverance. They discuss the various career opportunities within The Forces and open doors to a range of students.

A key partner organisation who dedicate time to broadening students' horizons and sharing experience are regional Rotary Groups. Ramsey Rotary Group provide guest speakers from a diverse range of career backgrounds and run workshop sessions as part of Year 9 PGE.

Junior Achievement are critical to careers based learning and provide a range of programmes across primary and secondary education; Year 9 students complete the 'Learn to Earn' workshop.   This one day event encourages students to recognise their own personality traits and match them potential future careers.  They explore key skills that employers seek and learn about payslips, minimum wage and national insurance.  The sessions are delivered by trained Junior Achievement staff and experienced business professionals who volunteer to support student development.