What's My Line
Five or six volunteers take part in a question panel where pupils are able to ask them questions about their career. The volunteers then leave the stage and the children discuss with the teacher what they think their job role is. The volunteers then come back either in their work uniform or with a prop that they use in their job and reveal their line of work.
Before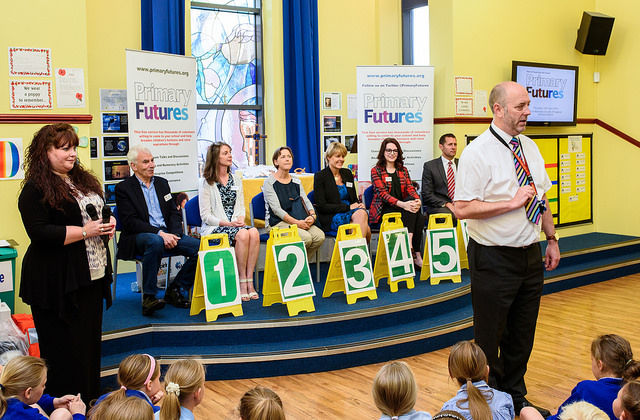 After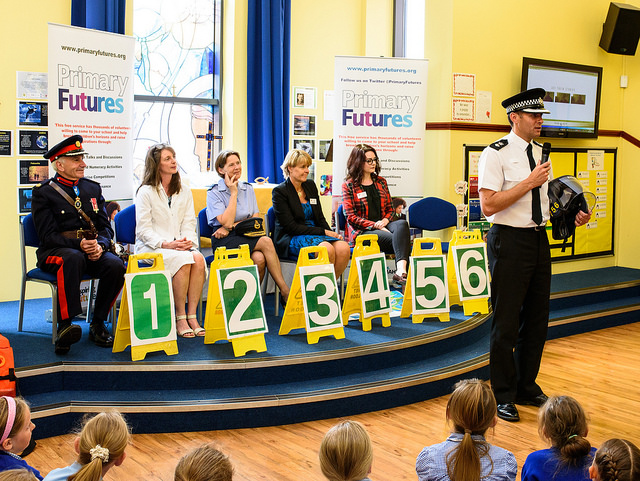 Bringing learning to life
Volunteers meet the children and talk about their jobs, giving real life examples of how they use the subjects they studied at school in their jobs, particularly  literacy and numeracy. Volunteers sit with small groups of pupils in classrooms for five to eight minutes before moving on to another group of pupils so the children get to meet a wide variety of volunteers.