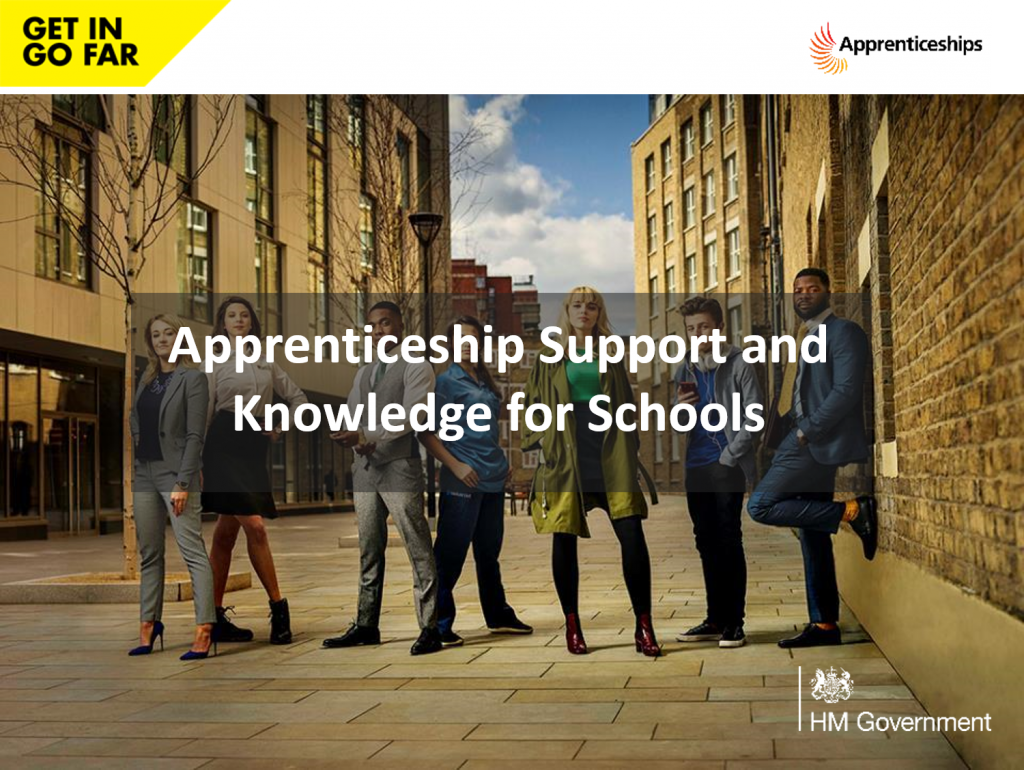 Education and Employers (the charity that runs Inspiring the Future) has been funded as the delivery partner for the Apprenticeship Support and Knowledge for Schools project on behalf of the National Apprenticeship Service across the Southern and London regions from September to July 2018. The charity successfully delivered the project in 2016-17 across London and the South.
The Apprenticeship Support and Knowledge for Schools project has been commissioned by the National Apprenticeship Service, part of the Education and Skills Funding Agency (ESFA), to support the Government's target of achieving 3 million apprenticeship starts by 2020.
As the delivery partner for London and the South, as part of this project Education and Employers are offering free services to schools and colleges for students aged 15-19 to increase their awareness and understanding of apprenticeships. The project aim is to work with teachers, careers advisers, parents and governors, alongside other key partners, to support schools and ensure that they meet their statutory duties regarding the provision of impartial IAG, specifically in relation to apprenticeships and traineeships.
Schools and colleges in London and the South can access the following activities for free:
Assembly presentations
Digital Broadcasts
Find an Apprenticeship registration workshop
Apprenticeship application workshop
Mock assessment sessions
Careers fair attendance with resources
Parents events
Teacher CPD sessions
Employer hosted events
We can provide schools with resources to help support the promotion of apprenticeships to your students. These will include a copy of the Apprenticeship Guide.
Interested schools and colleges are asked to complete the Expression of Interest form here or email  apprenticeships@educationandemployers.org or call 020 7566 4880 with any questions.
For schools that are already hosting their own apprenticeship talks, we can support with resources and Inspiring the Future volunteers.
What if I'm not in London or the South?
Schools based outside these areas- Please contact the relevant delivery partner listed below or visit: http://www.amazingapprenticeships.com/school-support-request/
Your local contacts are:
North – BL Training Gail Dalton-Ayres gda@bl-training.org.uk 07889 010794 / 01912 619636
Midlands – Workpays Helen Richardson helen@workpays.co.uk 07772 357890
Amazing Apprenticeships is the approved communication channel, commissioned by the National Apprenticeship Service, to support the Apprenticeship Support & Knowledge for Schools project. Free resources and materials for schools will be available via their website and newsletters.
Additionally, if an establishment has a particular request, this can be negotiated and agreed.