Inspiring the Future volunteers can support a host of opportunities that you can run in your school or college.
Listed below are some of the activities you could run, but feel free to be creative with what you want your volunteers to do!  We are always thinking of new ways to improve our service and would like to hear about your events.  Let us know by clicking here.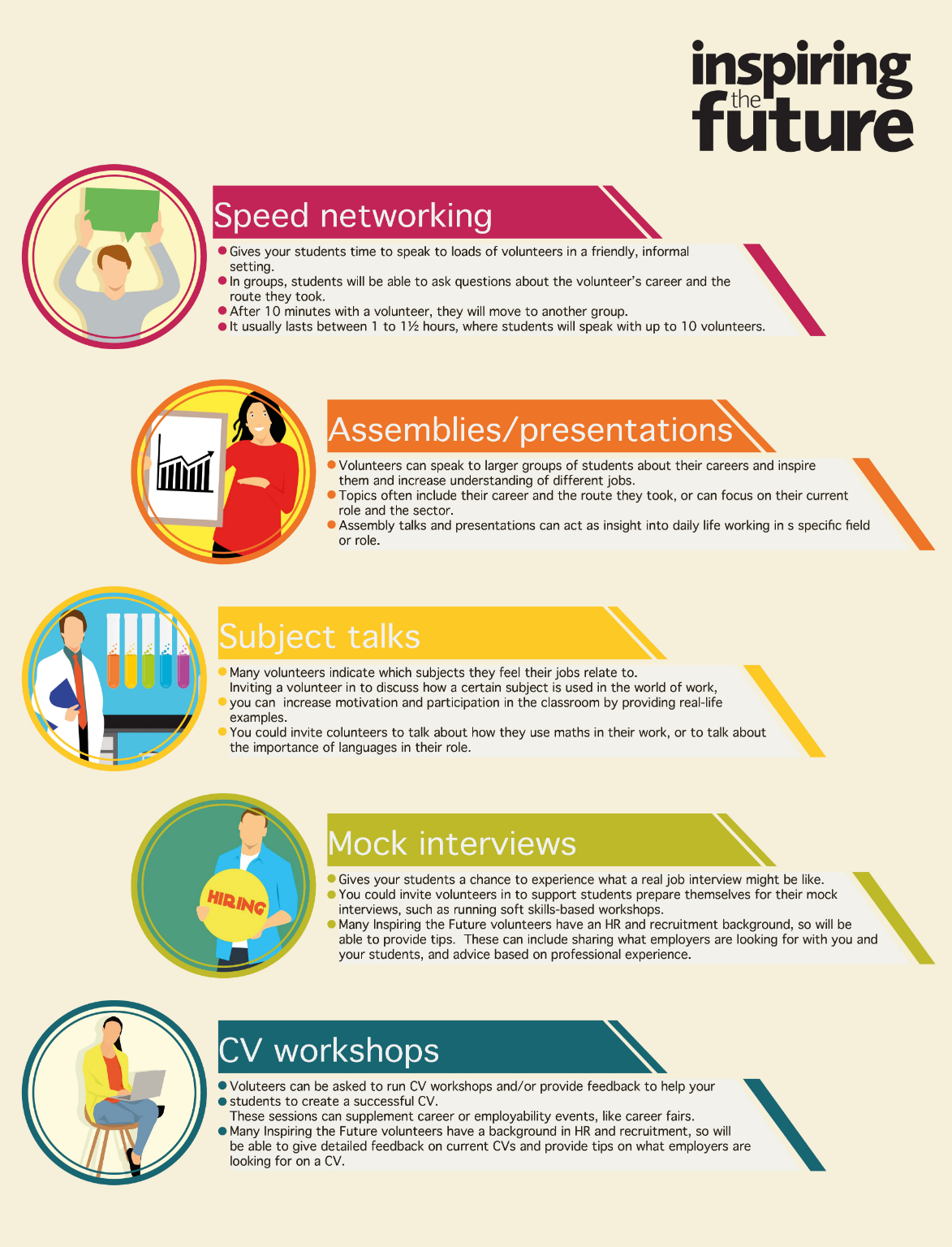 Working in partnership with the Charter Institute of Personnel and Development, we have created several resources that might be useful, including examples of good and bad CVs.
To access these resources and more more information about the above activities, including how to set one up and step-by-step guides, please see our Resources page by registering or logging in.