"I like to think that I have helped inform their views on what Engineering is and what it involves, giving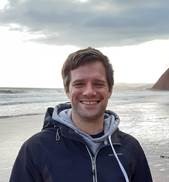 young people some knowledge to be able to consider their career options based on their interests and talents."
Name: Stuart Rankin
Job title: Radio Spectrum Engineer
Organisation: Civil Aviation Authority
 What activity did you participate in? (Please include details e.g. virtual/in person, when)  
Virtual activity "Career Chat" at Danesholme Infant Academy (10/11/2020) 
Why did you decide to take part in the activity?  
I was keen to try different ways of engaging virtually and wanted to help inform young people's career decisions, even at an early age.  I wanted to help breakdown stereotypes and for young people to learn what is important in a career in Engineering and Aviation. 
How did you get involved?
I received an email asking if I was interested in participating and then confirmed interest through the portal.  I then communicated with the school and the event coordinator by email.   
How did you prepare?  
I based my preparation on the information provided by Education for Employers.  For one of the activities I put together a short slide pack, which was essentially a load of pictures to provide a visual aid. I also wrote some notes for what I wanted to talk about and used bullet points to remind me during the session. I was also provided with a test call to ensure the IT worked correctly! 
Take us through the day and activity:
I connected to the activity 10 minutes before it was due to start, and was given a brief by the coordinator, we covered what order we would speak in, timings and was provided a bit more information on the age of the children etc.  The 3 classes then joined, and the event was coordinated by our host.  After describing my job and other interesting things about my role we were provided questions by each class, their teachers asked the questions on behalf of each class.  The whole event lasted about an hour.   
What was the best part about the activity for you?  
The best part was answering questions and responding to the curiosities of the classes. This gives a real insight into what they are thinking. 
What was the strangest/funniest/best question you were asked?  
I was asked if I had worked in any interesting or strange places. This is a great question as it gave me the chance to showcase the variety of working in Engineering and Aviation. I talked about how I had once worked in Downing Street.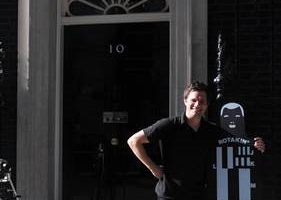 What is a key piece of advice you gave?  
My advice to the kids was to be curious and to ask questions, even questions you think might be a bit silly, they are often the best ones! 
What impact do you think you've made on the lives of young people you spoke with?  
I like to think that I have helped inform their views on what Engineering is and what it involves, giving young people some knowledge to be able to consider their career options based on their interests and talents. 
If relevant, how was this activity different from other ITF activities you've supported?   
I recently completed two activities through Inspiring the Future.  This one was different as I could see the class whilst talking to them.  Having that feedback really helped.  Working with the teachers to develop and answer questions was effective, and the host held everything together really well.   
Sign up to enable your students to hear from inspiring volunteers like Stuart
Become a volunteer with Inspiring Aviation