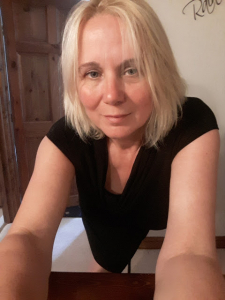 Una is a Specialist Podiatrist at the East Sussex Health Care Trust.
Having studied at university to become a Podiatrist, Una has some advice for young people searching for a career.  The first thing on her list is to consider the pathways available, such as university degrees and apprenticeships, and to look into the routes you could take once you're qualified.
Her last piece of advice is aimed more at the adults in the lives of young people.  "Listen to the young people and guide them to consider pathways appropriate to their needs," she said.  Find out more about Una and her experiences below.
What motivated you to volunteer?
I believe that young people are under so much pressure to achieve and be top of everything they do.  To instil in young people that they are highly regarded, give an insight into what can be achieved, and the different paths  young people can take to get there is important.  Also, giving the information and motivation to change "I can't because" to "I can" is paramount in my opinion.
Why do you feel it's important to talk to state school children about your career?
Healthcare can be a rewarding and progressive career path.  Podiatry is my second career and it has so much scope of practice.  Unfortunately, it is one of the pathways that many individuals are unaware of.
Podiatry has opened up opportunities that I would not have thought possible.  Imparting my passion for working in healthcare and how much can be achieved in many different ways may open the minds of young people to explore the possibilities.
Tells us a bit about your experience with Inspiring the Future.
I am new to Inspiring the Future, but have been part of careers events with the Trust I work for and am due to join another Inspiring the Future Ambassador to give a presentation to young people on National Health Service Apprenticeships.
Why do you love your job?
My job is not just about feet; it is about the people who are attached to them.  We treat the whole person and try to improve the quality of patients' lives and their families.  I enjoy the extended scope of practice and that I am continually learning.  Working with colleagues and independently gives a good balance and I love the challenge.
I can honestly say I love my job: the flexibility, the progression, and, most of all, making a difference.
Join us in thanking Una for taking the time to share her experiences with us.  We wish you luck with your upcoming event.
If you're ready to join our team of amazing volunteers and start inspiring the future generation with your story, register with us by clicking here.