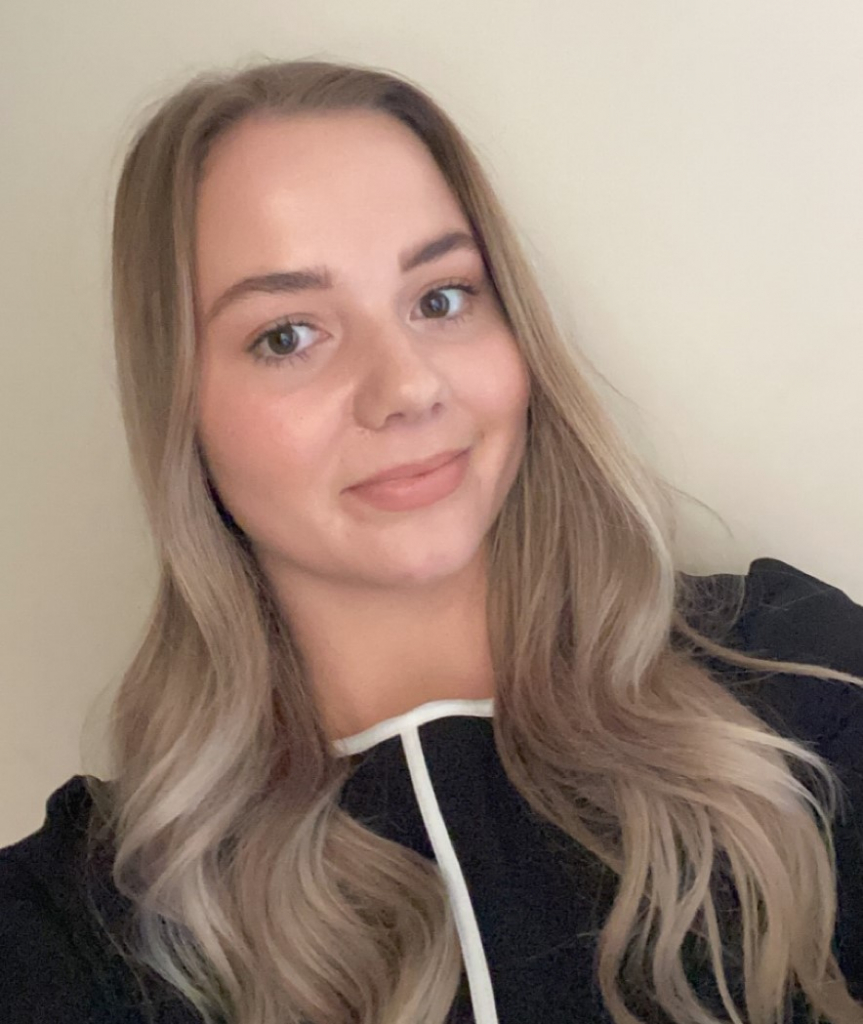 "I hope that hearing someone else's story may encourage some to consider their own next steps… I am a firm believer in if it helps one person then it was still worthwhile."

Name: Charlotte Davies
Job title: Profit and Loss Analyst
Organisation: Bank of America
Can you tell us a little bit about your role?
I am still extremely new to my role and learning everyday but a typical day as a Profit and Loss Analyst in a Finance Control team consists of looking at profit and loss data and comparing it through a variety of different methods (eg different systems, spreadsheets, trends) and effectively asking does this look correct? Is it in line with what we were expecting? If yes, great, we update the necessary spreadsheets and reports to help keep track. If not, why not? Is the system correct or are our estimates correct? Where and why has it gone wrong? And then working towards fixing the incorrect part.
The most enjoyable part of my job at the moment is learning more and more every day and the satisfaction of things slowly starting to make sense.  I am part of an amazing team who are really helpful with my training and helping me learn whenever I make a mistake or need a hand. Being part of the graduate scheme is also enjoyable as you are all at a similar stage and it is often nice to compare days and support each other.
How did you get to where you are today? 
For A Level, I studied Maths, Applied Business, and Economics, which helped gear me up for a career in business, although I wasn't 100% set on a career in finance at this point. During my mandatory work experience week in year 12 I worked in the finance department at TATA Steel. Working with their accountants opened my eyes to a career in finance and showed me it wasn't as 'boring' as I had previously heard! This spurred me on to do my research into the different paths to a career in accounting and finance.
For me personally the options came down to getting an apprenticeship with an accountancy firm to become a chartered accountant or go to a university and to get a degree in accounting and finance. I ended up choosing the latter and went on to study at the University
of Chester as they offered maximum exemptions for all the professional bodies which would help reduce the number of exams after I finished university.
Towards the end of my second year I undertook a voluntary 5 week placement with the Moneysupermarket finance team and then went on to do a year in industry with Hyundai Motors UK finance team before returning to university for my final year of study. I definitely think the extra placement and year in industry helped me to get to where I am today.
Whilst applying for graduate positions in my final year I was fortunate enough for Bank of America to come and give a talk at my university about their graduate scheme. I made sure I was engaged, asked questions, and understood what they were looking for in candidates for this position. Afterwards I firmly set the position as my aspirational target and made sure I did the research and correct preparation for the hiring process.
What did you want to be when you were in school? 
I didn't really have a specific job in mind whilst in school but wanted a career with plenty of progression so I always kept my options open. I tried to ensure I took GCSE's that could be progressed further and at AS level I took Physics in addition to my other A-levels which could have lead me down an engineering route. I quickly realised that engineering wasn't for me but I enjoyed my business subjects, so I guess it was a process of elimination. As I gained work experience I was able to further narrow down what my skill set was suited to and what I enjoyed. I believe I was quite lucky with how quickly I found a career that interested me but I think my best advice would be to keep your options open and try new things until you find something you like and enjoy.
Who or what inspires you, and why? 
I have always found my parents inspirational. My Dad is possibly the hardest working person I know and a jack of all trades. I aspire to have his work ethic, approach to new opportunities (and hurdles!), and continuous improvement approach.
The ethos at Bank of America is 'the power of people' and they are big on developing and supporting their employees. I think this definitely helps with job satisfaction and being inspired to bring your best to work every day.
Finally, I think it's important to be able to self-motivate. I constantly find myself trying new things both in my personal and professional life but I feel self-motivation is most important when you are faced with challenges as it's the 'get back up and keep trying' mentality that will help you achieve what you set out to achieve.
When did you begin volunteering with Inspiring the Future, and why did you decide to start? 
I only learnt of Inspiring the Future after joining Bank of America. My brothers are a similar age to those who may benefit from Inspiring the Future so I can strongly resonate with the stage in life that they are at and the decisions they will be making in the not so distant future. I hope that hearing someone else's story may encourage some to consider their own next steps. Hopefully by understanding how someone else made their choices it might help them to action a plan on how they can make informed decisions. I am a firm believer in if it helps one person then it was still worthwhile.
What Inspiring the Future activities have you participated in so far? 
I have only been aware of Inspiring the Future for a short period of time but have been involved with a virtual session with Cheshire College. I look forward to being involved with future events.
How have you benefited from volunteering with Inspiring the Future?
I think trying something new always puts you a little out of your comfort zone and is always a beneficial experience. Talking to crowds or large audiences has never been my favourite activity but it is a skill I try to work on and talking to classrooms definitely fits the bill.
Due to the current climate the opportunities to volunteer are virtual and preparing /talking to a virtual audience is something I have never done before. There are elements of my first presentation that I will work on before the next volunteering opportunity.
What would you say to those thinking of joining our volunteer community? Do you have any tips/ advice? 
Just go for it! There's nothing to lose and potentially a lot to gain. Not only will you be working on a range of your own soft skills but the impact you may potentially have on someone else's experience could be huge. To reiterate, even if one person finds one small part of what you say useful or beneficial then you've made a difference and it cost nothing accept a small amount of time.
If you could give one piece of advice to a young person, what would it be?
You can achieve anything you want to if you put your mind to it, work hard towards it, but most importantly be resilient against your setbacks.
If you're not sure what you want to do next use all the resources around you to help you decide – use people, teachers, parents, friends, Inspiring the Future volunteers, Google, new opportunities, career events – anything that can help you make more informed decisions through a variety of different approaches and opinions.
Sign up to enable your students to hear from passionate volunteers like Charlotte
Become a volunteer and share your story