Here is an example of a typical Inspiring the Future event being organised between a school and an employer which took place last week. If your school is interested please see the resource section on our website for advice and guidance on how to organise a similar event.
We teamed up with 10x Future Technologies, to inspire young people at Heartlands School in Wood Green, North London.  Antony Jenkins, 10x's Founder and Chief Executive attended the event along with 12 volunteers to talk to Year 10 Business students about the world of work. Volunteers ranged from technologists to communication professionals to financial and strategy experts, illustrating just a few of the wide range of careers that can be pursued within the Financial technology (Fintech) sector.
Students and teachers were welcomed with inspiring speeches from Antony Jenkins and Ian Phillips from the 10x Technical Delivery team. They both highlighted the obstacles they have faced to get to where they are today.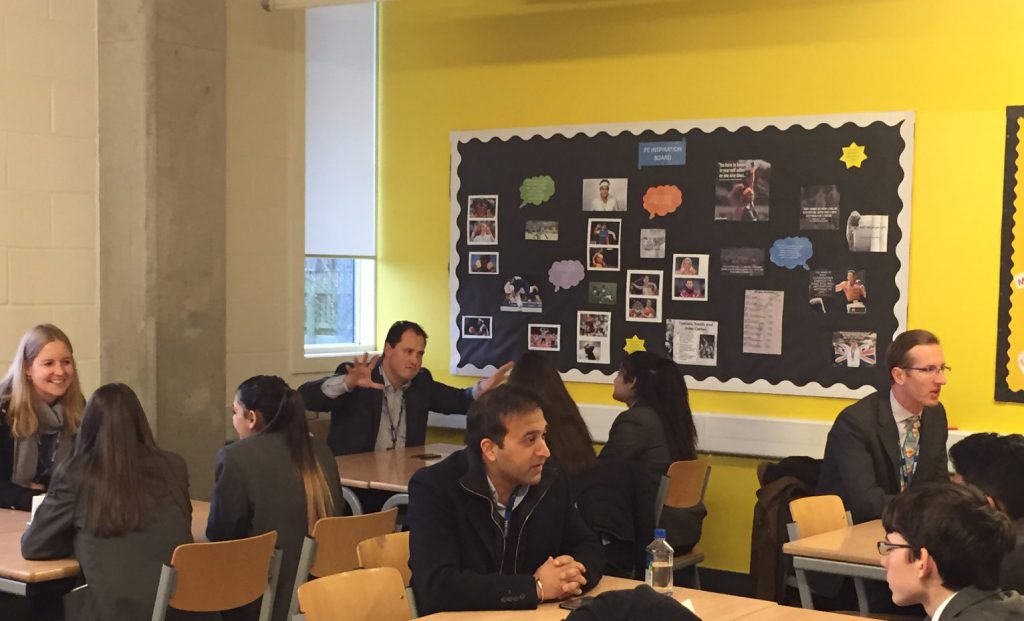 Following welcome speeches, students and volunteers engaged in a career speed networking session to give the 14-15 year olds the chance to find out more about the roles the volunteers are in and advice for planning their own futures.
Antony said; "We are living in a changing world, with every aspect of our lives being rapidly transformed by technology. For students today; navigating through the many career choices must be a very daunting and overwhelming prospect. At 10x we believe it is important to support our young people to gain the right skills, knowledge and experience to thrive in the new digital economy, so we were delighted to have the opportunity to meet the Heartlands students today, to answer their questions, share our career insights and to understand their aspirations for the future."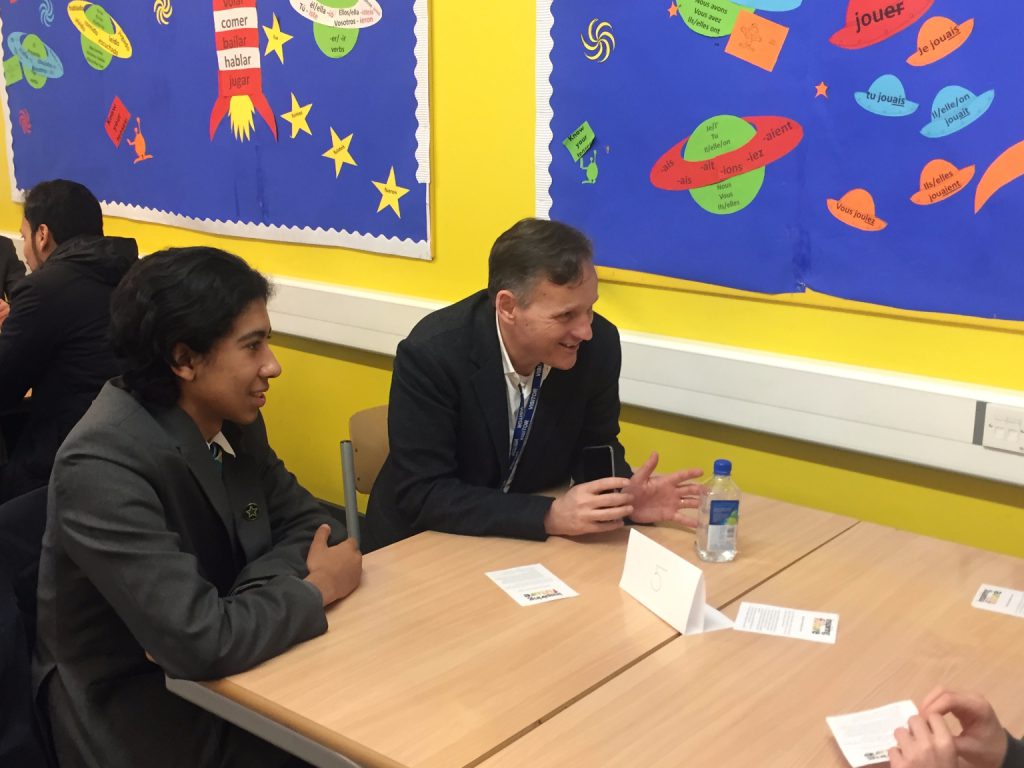 Thank you to 10x employees for giving up their time to attend the event and to the students for their insightful questions!
If you're a school looking for volunteers to speak to your students or someone looking to volunteer, you can sign up for free on our website today.