Could you help inspire the next generation? 
Become an Inspiring the Future volunteer and make a difference to children and young people in your local community and beyond.
Inspiring the Future connects volunteers from the world of work with schools and colleges to take part in a range of in-person and virtual activities.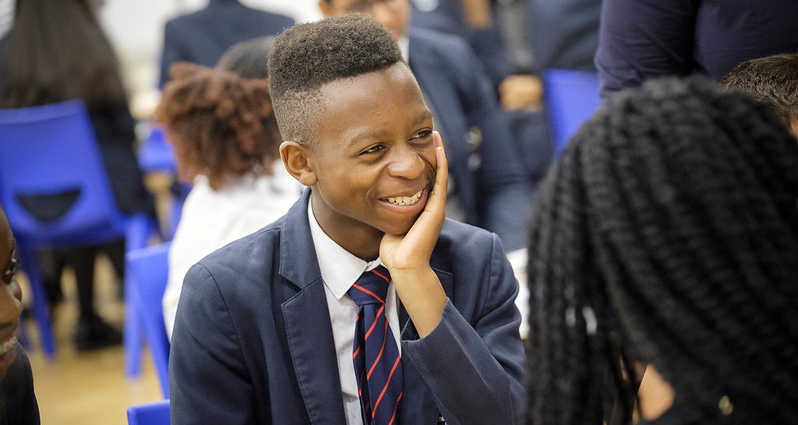 Speaking to people with different jobs is a simple way to bring learning to life for children and show them the range of opportunities available.
And evidence shows it is effective. Sharing your story and experience with children and young people has a real and lasting impact, including:
Broadening horizons and raising aspirations 
Challenging gender and social stereotypes 
Boosting children's motivation, attainment and future prospects
"You will not regret volunteering. Being a role model to a young person is one of the best feelings ever."

Alison Welford, Electrical Estimator, Imtech Engineering Services North 
How to sign-up
Inspiring the Future is an easy and flexible way to volunteer. You can:
Give from an hour a year 
Take part in local sessions in-person or virtual activities from wherever you are
Choose the types of activities that interest you
As a volunteer, you'll be connected with primary schools, secondary schools, and colleges through a dedicated online system. This enables you to indicate your activity preferences, search for volunteering opportunities and accept or decline invitations from schools. 
You can take part in a wide range of activities such as career chats, CV support, mock interviews, speed networking and more.
We need volunteers with different backgrounds, career routes and jobs. Whether you're an apprentice or chief executive, barrister or broadband technician, you can help inspire the next generation.
Being an Inspiring the Future volunteer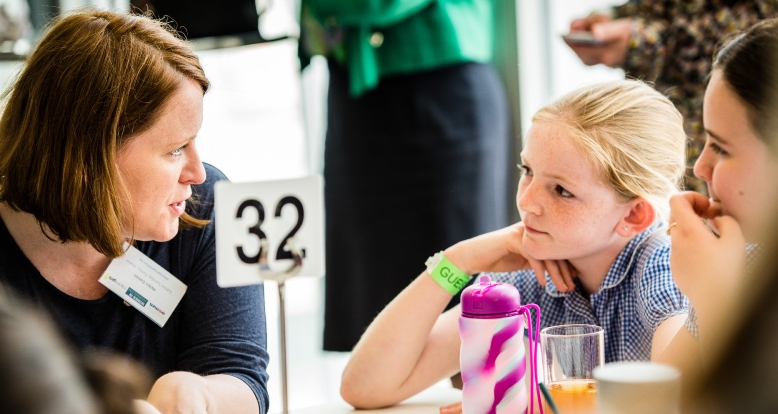 Sharing your experience with children and young people is rewarding.
There are also wider personal and professional benefits. Recent research shows these include:
Improved skills, especially in communication, influencing and leadership 
Enhanced wellbeing 
Greater work satisfaction
"I definitely picked up some of their joy and felt energised and refreshed when I went back to work."

James, Volunteer
How we support you 
As part of our volunteer community, you'll get a copy of our volunteer handbook which explains how to get the most from your volunteering experience. You'll also get access to training guides and webinars, bespoke support from our team, and the chance to connect with other volunteers.
Our approach to safeguarding ensures safe and supportive environments for everyone involved in the work we do, and our code of conduct sets out in more detail how we will support you. 
"As I usually work with adults only, it challenged me to explain things in a much clearer way which will also assist me when working with some of the patients I deal with on a daily basis."

Volunteer
Become part of a valued community
Inspiring the Future would not be possible without our volunteers generously giving their time and sharing their experiences. 
Whether you can volunteer once or multiple times a year, we – together with children, young people, and schools – really value the contribution all our volunteers make. 
"This was a really amazing experience and I hope it will continue for many years to come and give other young people the same inspiration that I was given."

Kayley-Anne, Age 15, Highams Park Secondary School, London
You can sign-up in just a few minutes. Why not become part of our volunteering community today?
Extend your volunteering
If you can give a few hours each month, you can also volunteer as a school governor through our Inspiring Governance service.
Schools need governors with experience, skills and insight to help set vision and direction, approve and oversee budgets, support and challenge school leadership teams and hold them to account.
Find out more at Inspiring Governance: