Over the past six months, members of the Isle of Man Employability Group have been working within Island secondary schools, University College Isle of Man and with employers to develop a common recruitment language.  The implementation of a common language framework is designed to help employers understand better the skills of their potential recruits and to provide a platform for students and school leavers to effectively showcase their talents.  Year 10 and 11 students now utilise the common language prompts in writing their Record of Achievement personal statements, which equips them with a portfolio of examples, ready for further study interview or employment.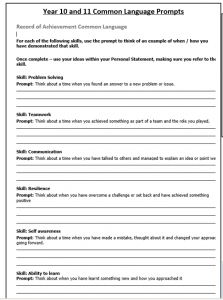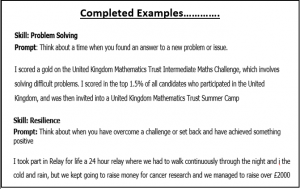 Employment and Skills Fair 2019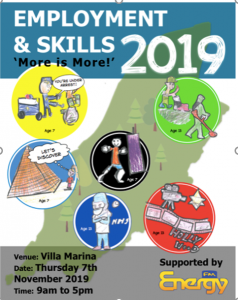 The 2019 Employment and Skills Fair provided opportunity for students and members of the public to investigate a wide range of careers, both on and off the Isle of Man.  Over fifty employers attended the event from a range of sectors, including STEM, Finance, the Public Sector, Armed Forces, Law and Communications. Students from Year 9 upwards attended the event from schools across the Island.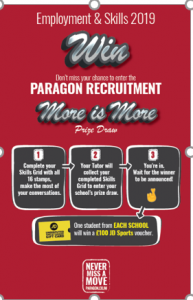 Education research suggests that the higher the number of encounters school children have with employers, the more likely they are to be successful in employment as adults.  This ethos led to the 2019 theme, 'More is More.'
The event had the focused intention of ensuring students spoke to as many employers as possible regarding careers.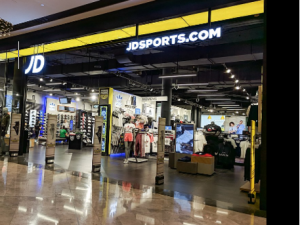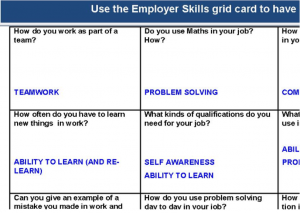 To support this, each pupil was issued with a grid card detailing possible questions to ask employers; a prompt to start conversations.  Once the student had engaged in conversation, the employer was able to stamp the student grid card (a little like Bingo!)  Each student with a completed grid card was entered into a prize draw at their school for £100 JD Sports vouchers.  The vouchers were kindly provided by Paragon Recruitment to each secondary school.
Feedback from school tutors outlined a very high level of engagement from all visiting students while feedback from students reinforced the value in employer contact and having the opportunity to speak with people from a range of employment sectors.