The Our Future project is made possible with funding from the Department for Education's 'Opportunity Area Programme'.
The aim is to inspire children and connect primary schools across Derbyshire and Nottinghamshire with the world of work. Research conducted by the charity Education and Employers, 'Drawing the Future', showed that children as young as six had already decided what careers they could or could not do in the future. This was influenced by who they know and what they see on TV, with only 1% having the chance to be inspired by someone visiting their school.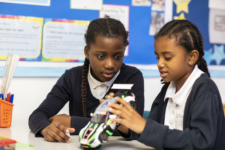 Sign-up to volunteer with Our Future here
Project delivery partners Learn by Design and dmh associates join forces with Education and Employers to ensure that children in primary schools receive an inspiring programme of activity. The project is looking for people who are passionate about helping children in local primary schools to broaden their horizons and raise their aspirations.
The Our Future project helps primary schools across Derbyshire and Nottinghamshire make links with the world of work via a range of engaging activities. The aim is to inspire children, reduce stereotypes and increase pupils' understanding of the link between what they learn in the classroom and the world of work.
The project has made significant impact so far. After taking part in an activity, many children reported they had been influenced by the volunteers they met, but the project needs more voices from local people willing to inspire young people by talking about their job and career journey. Click here to read about the impact from the last 2 years of the project which initially worked with 33 schools in Derby but is now expanding across the region and is open to primary schools in Derbyshire and Nottinghamshire.
Through a series of interactive and engaging career-related learning activities, the project is broadening horizons, breaking down stereotypes, and supporting primary schools during a challenging time to motivate children and help them see the relevance of their learning.
The project will include the delivery of career-related learning activities, school/MAT support and training, partnerships and twinning to knowledge share with other schools, access to resources & materials and tools to broker parental and family engagement.
If you are a primary school that wants to find out more, please get in touch at enquiries@inspiringthefuture.org.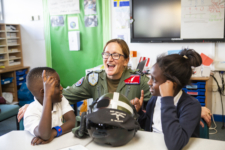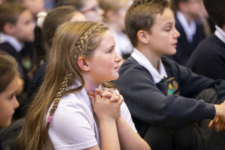 Related research