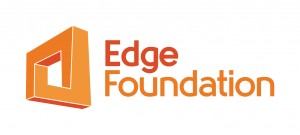 It was time for a primary school Career Footsteps event with Arnold Mill Primary School and eight volunteers. Taking part in classroom workshops, 90 Year 5 and 6 pupils were given the opportunity to hear from volunteers about the importance of working hard in school and the many different career paths they can one day use their primary school learning to follow.
The Career Footsteps programme, run in partnership with the Edge Foundation, focuses on raising awareness of the vocational and technical routes into work. At primary school level the aim is to introduce pupils to the wonderful link between their learning and their futures and how they can apply their primary learning to a wide range of activities.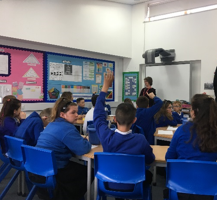 The volunteers job roles included Consultant Plastic and Reconstructive Surgeon, Legal Executive, Finance Analyst & Business Partner and Communications Manager. They took part in classroom talks with the pupils, with some bringing along props or uniform to explain what they do whilst helping the children to understand the application of what they learn in the classroom to their futures. Activities such as these are a wonderful way of widening horizons as children gain an insight into careers they have not previously known existed as well as alternative ways of starting out in these sectors.
Charlotte Slater, Finance Business Partner at E.ON said:
"I found the morning both interesting and informative.  I found the children incredibly well behaved and the questions were both insightful and sometimes hilarious (I'm thinking particularly of the questions 'why did you have children?', 'is your workplace like a hotel but without customers?' and 'what is your favourite game?').  They really seemed to get a lot out of it and I was amazed that they were so engaged, even during the final session, when they had been talked to for the full morning."
Craig Trembirth, Communications Manager for Health Education England, said:
"I really enjoyed talking to the pupils about my careers and about their own opportunities. We were well prepared beforehand and not only were the pupils very well-behaved, but they were extremely engaged and asked very pertinent questions that showed they were taking the opportunity seriously. I would love to take part in a similar event in future."
A big thank you to all the volunteers who took part.