The next in our series of Career Footsteps regional showcase events took place in Newcastle at the Walbottle Campus. The Career Footsteps programme, run in partnership with the Edge Foundation, aims to educate young people about the wide range of routes into different careers, with a particular focus on vocational, technical and alternative pathways.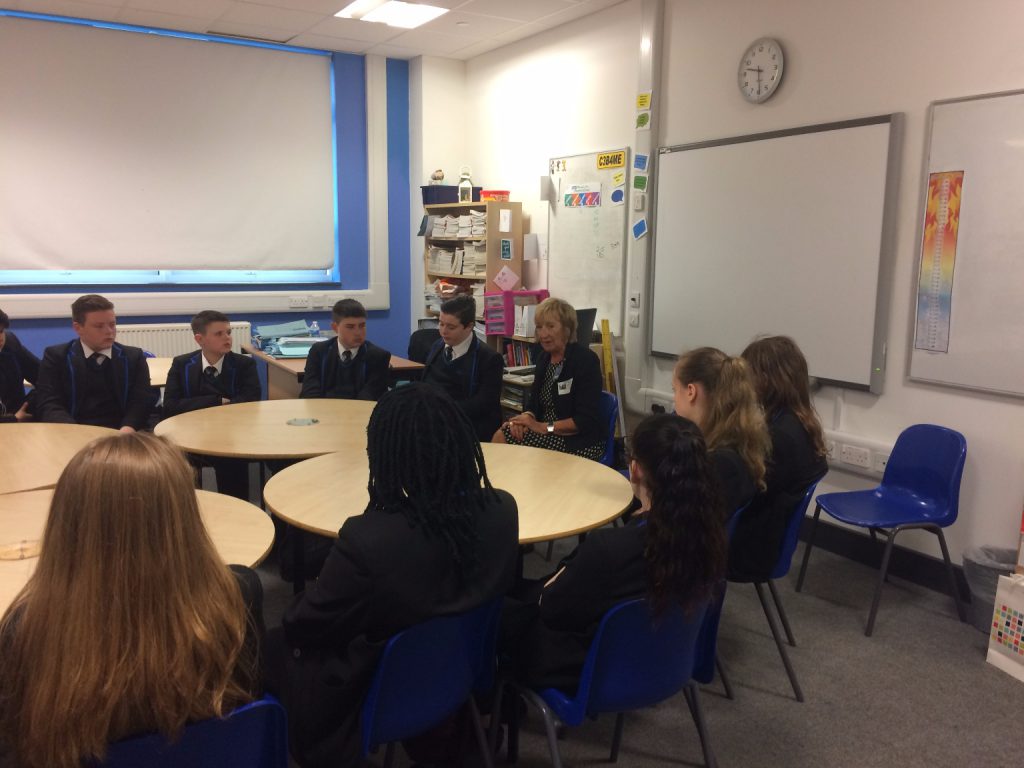 Volunteers taking part as part of the Career Footsteps programme were Gemma Dyer (Public Sector Partnerships Manager, Princes Trust), Dorothy Parkin (Retired), Annelene Hutton (Senior Financial Controller, Nissan Motor Manufacturing UK) and Nicole Ell (HR Graduate, Nissan Motor Manufacturing UK). Volunteers covered a range of areas including apprenticeships with an assembly for all year 8 students. They then took part in 'Career Speed Networking', giving students the opportunity to talk to volunteers in small groups, finding out more about their route into the world of work and asking any questions.
Angela Inman, the teacher who organised the event, said:
"The volunteers from inspiring the future were truly inspirational. They gave our students an insight into the world of work beyond what they could ever experience in the classroom!"
One of the students commented: "That's it for me miss I'm changing my options. I didn't realize there was so much out there."
Another one said: "Would they really take an apprentice from our school? I'll be applying!"
Many thanks to all volunteers who took part in the event and to Walbottle Campus for hosting a wonderful showcase event to inspire their students and other local schools and colleges.