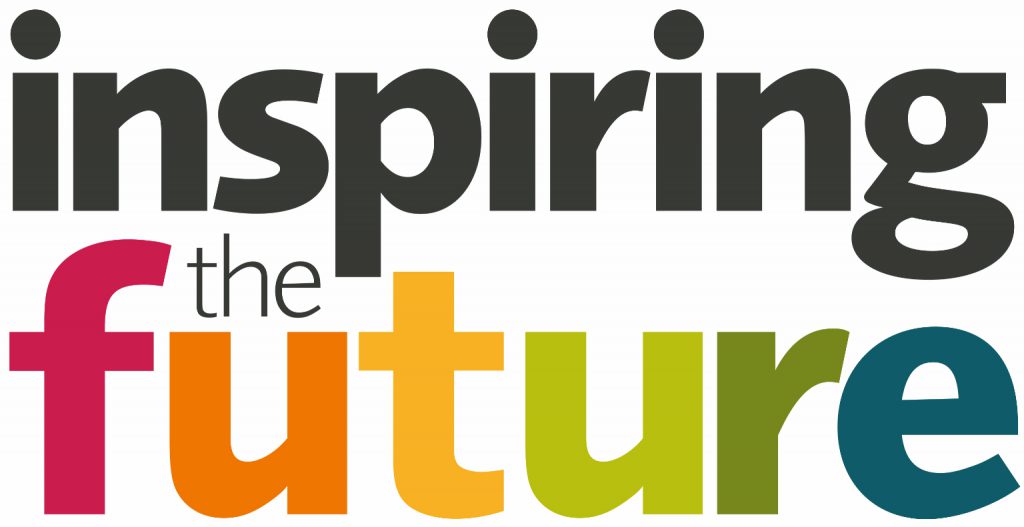 Our ambition is for all young people to have equal opportunity to fulfil their potential whether that's via apprenticeships, Further or Higher Education or employment and training.
For three years (2015/16 – 2017/18), in partnership with the Edge Foundation, we ran a programme called Careers Footsteps. The programme showcased the great opportunities that vocational routes and alternative pathways can offer young people.
Last year over 311 schools took part in the campaign; 602 working professionals from all different backgrounds engaged with over 48,000 students sharing their experience and insight into their career. The programme also delivered 20 showcase events regionally.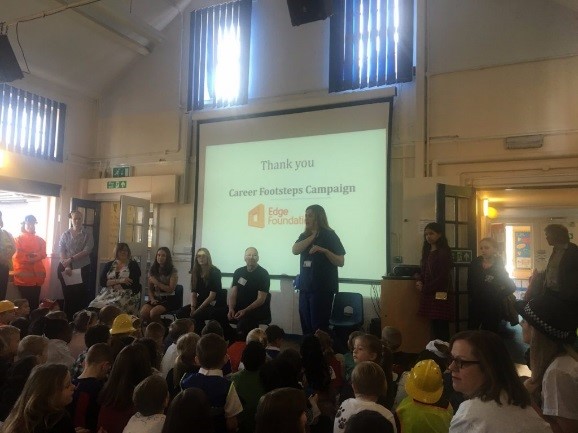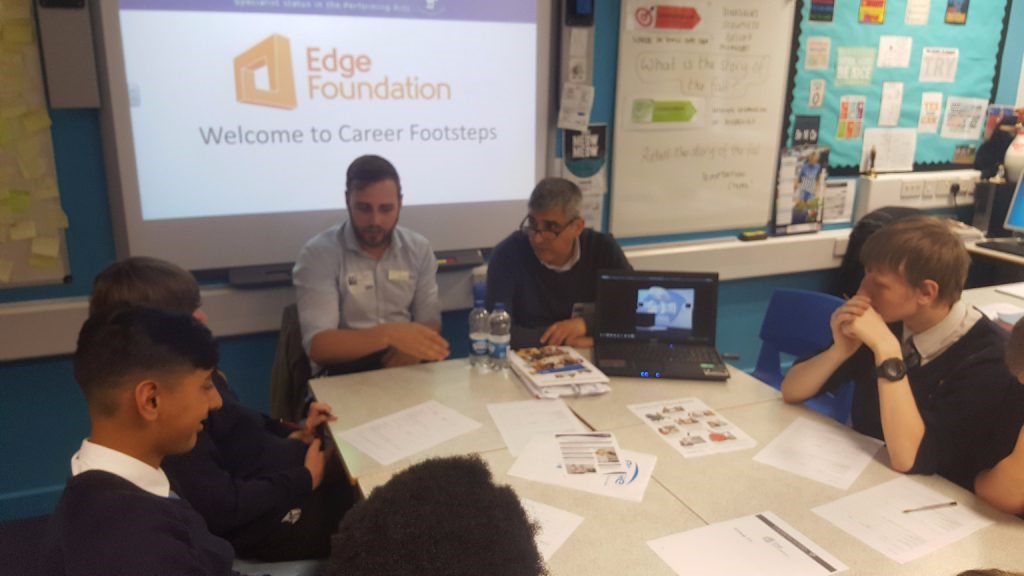 "The most useful part of the event was how it gave children an insight into different career paths", Lomeshaye Junior School
"Career Footsteps provided some superb contacts and connections which I will be working with in the next academic year", Nicholas Chamberlain School
Although the programme has concluded, we have a huge number of volunteers registered across the UK who trained via a vocational route. Just log in (or register), select 'yes' for the 'Took a vocational route' filter and search for volunteers in your local area to invite. For any further assistance in planning your activity and help finding suitable volunteers you can drop us an email at enquiries@inspiringthefuture.org
Showcase events:
Inspiring young people about careers in hospitality at the Grosvenor House Hotel
Career Footsteps at Kingswood Secondary Academy
Career Footsteps at Hornsey Girls School
Career Footsteps at Westfield Arts College
Career Footsteps at Hazel Oak School in Solihull
Primary Futures – Aspirations Week in Corby
STEM: Creative Choices, Career Footsteps with the National Theatre