Crawford Public School hosted the second event in collaboration with the Schools Industry Partnership and the The Smith Family today, Friday 18 May. The event followed the successful launch of Primary Futures Australia earlier this month. Details here.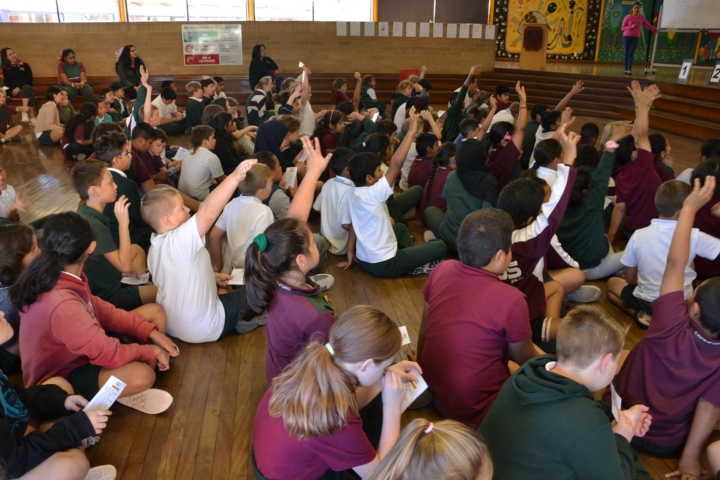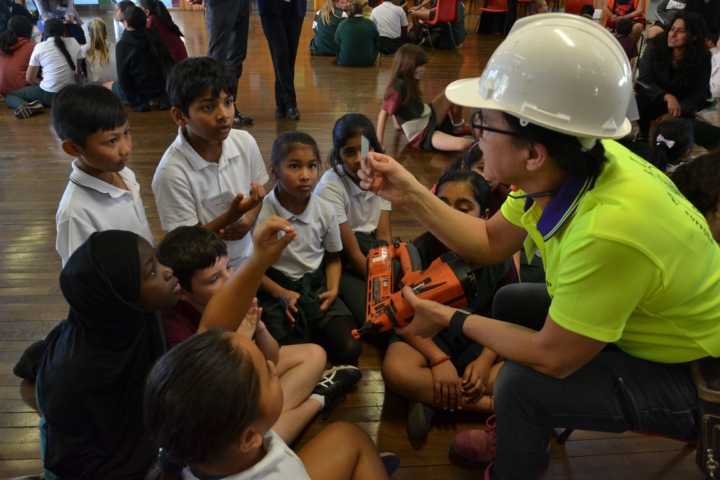 The event at Crawford Public School followed the What's my line? format, facilitated by Richard Ford, Principal of Crawford Public School. This involved six volunteers taking part in an assembly format Q&A session, where 140 children tried to guess their professions through yes or no based questions. This was then followed by a reveal, where volunteers left and came back in uniform or with props that relate to their job. They then proceeded to introduce themselves and their respective careers to the children.
A huge thank you to the volunteers who took part: Barsha Karki, Femi Ognusiji, Flavia Teixeira, Linda Vij, Arianne Zaragoza and Susan Bayliss.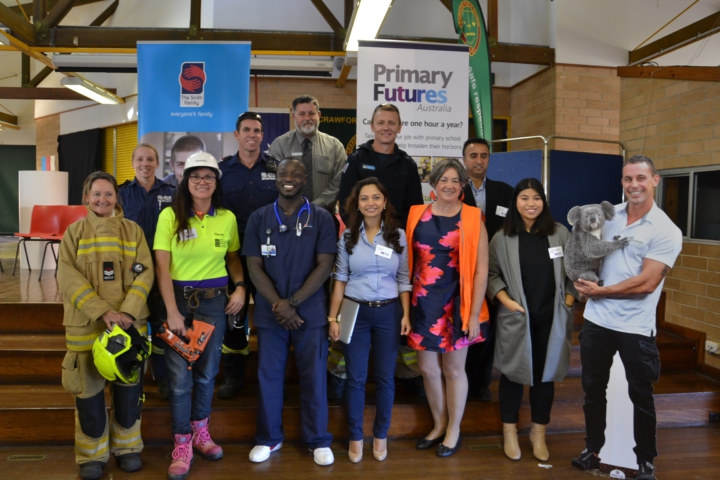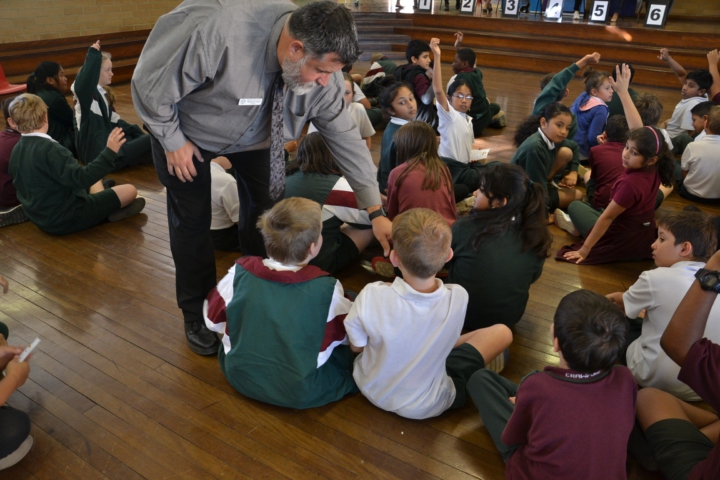 Primary Futures aims to widen the horizons and aspirations of primary school children by helping them make the connections between their learning and their futures.
Following the success of Inspiring the Future and Primary Futures in the UK, Ian Palmer CEO of Schools Industry Partnership approached Education and Employers to see if they could clone the software and roll out across Australia with a series of partners. The Smith Family has partnered with Inspiring the Future Australia to deliver the program to children growing up in disadvantaged communities in Australia. The Smith Family is the leading national children's charity formed in 1922 helping disadvantaged Australians to get the most out of their education, so they can create better futures for themselves.
Teachers, volunteers and organisations can visit the Inspiring the Future Australia to sign up and help raise the aspirations of children, inspiring them to dream big.