On Wednesday 10 July the Institute of Apprenticeships and Technical Education (the Institute) and Education and Employers organised a special joint event – 'Inspiring Apprenticeships'.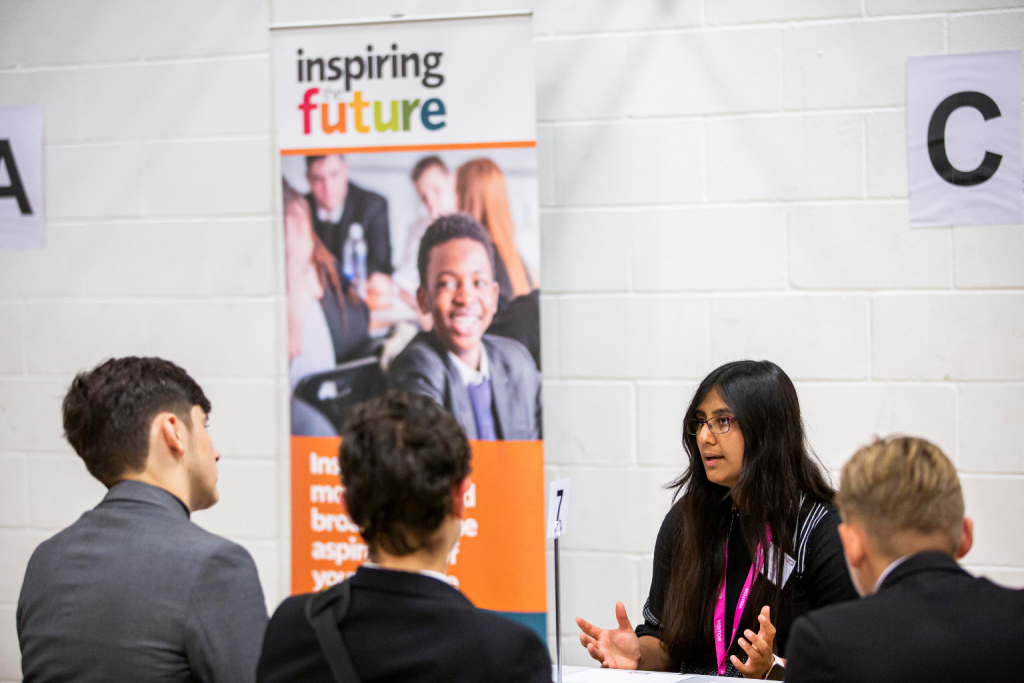 Hosted by the Waterfront UTC in Chatham, Kent, the event was designed to show young people the range and quality of apprenticeships that are available to them – some of whom may never have even considered an apprenticeship as a career route.
Taking part and talking to young people were Harja Biki, a level six apprentice, the Chair and CEO of the Institute, Antony Jenkins and Sir Gerry Berragan, and 26 volunteers from a range of sectors, including accounting, administration, agriculture, business, creative, design, finance, health, legal, and science.
The event began with a talk in the Atrium from Education and Employers' Menna El-Guindy, who explained what an apprenticeship is.  She was followed by an inspiring talk by Antony Jenkins about his own experiences and why he is so passionate about apprenticeships.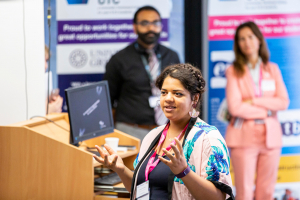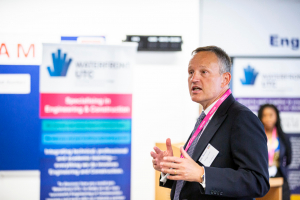 Hajra, an apprentice and Associate Scientist at GSK, explained the experiences that her apprenticeship has given her and how she gained her BSc in Applied Bioscience from the University of Kent through her apprenticeship with GSK.  She is the first apprentice to be offered a place at Oxford University, where she will be undertaking an MSc in Immunology.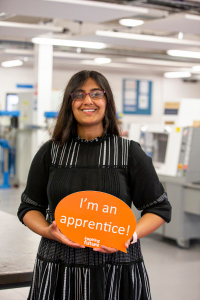 Inspired by these talks, the students then went into the Waterfront UTC's large sports hall for a careers speed networking session.  Once there, they discovered that 26 tables were set out with the volunteers sat, ready and eager to share their wisdom.  From a lawyer who had completed a six-year apprenticeship to member of the Institute who was a trailblazer in their sector, the students were able to see the range of opportunities and careers available to them through the apprenticeship route and given the chance to ask these volunteers an assortment of questions about the world of work and apprenticeships.
The students all had an opportunity to speak to a number of apprentices, former apprentices and experts on apprenticeships about their experiences, what they did, and how doing an apprenticeship has benefitted their career.
After the speed networking session, the students took part in two activities which were designed to help their creative thinking while developing communication skills and building teamwork skills.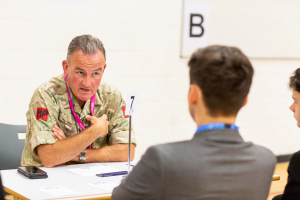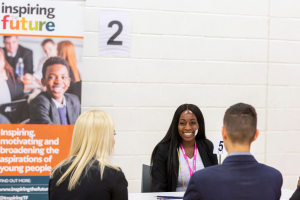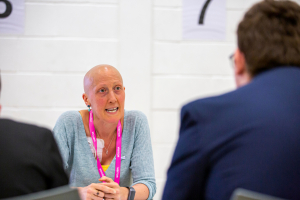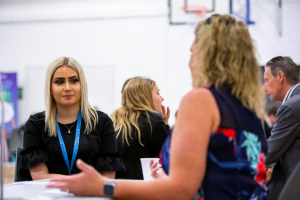 After the careers speed networking session, Harja went into one of the engineering classrooms at Waterfront UTC to talk about her apprenticeship in Applied Bioscience and why she decided to volunteer for the event.
The Institute and Education and Employers are following up with employers and apprentices across country and asking them to give an hour a year to go into their local schools and inspire young people via the free online matching service Inspiring the Future.
If you're an apprentice or former apprentice and would like to go into schools for an informal chat with young people, sign up to Inspiring the Future by clicking here.