Inspiring the Future Australia is now recruiting schools and volunteers for its first events set to take place in March.
Do you know anyone working in Australia who would be able to spare an hour a year to change young people's lives?
Our partners in Australia, the Schools Industry Partnership, a non-for-profit incorporated association based in Western Sydney, will be helping to motivate Australia's future generations as they help them make the important connection between their learning and their futures. However, they cannot achieve this without your help!

Ahead of the launch Inspiring the Future Australia are 1000 seeking volunteers from the world of work to spare just one hour a year to visit a school near where they live or work. At the heart of Inspiring the Future Australia, are volunteers talking informally about their job, career and their educational route, in order to broaden horizons and raise the aspirations of young people.  Volunteering to help change lives is free, quick and easy. All it takes is three simple steps!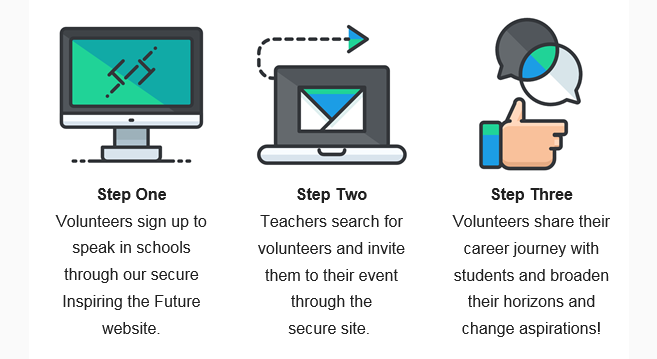 Visit the Inspiring the Future Australia website to learn more about the campaign and explore all the exciting opportunities coming with Inspiring the Future. When you're ready to sign up, click on the orange sign up button on the website. View and download their information brochure here or learn how it works here.
Please help spread the word about this exciting new campaign
to your broader network!