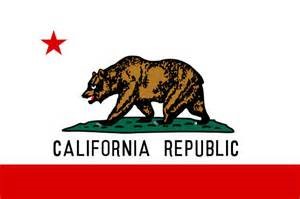 Our charity is delighted to be able to welcome delegates from the Workforce Alliance North Bay to our offices this week. Racy Ming, Bruce Wilson and Andrea Bizzell are visiting from California to spend a week with the charity, learning more about the Inspiring the Future platform and looking at best practice for engaging employers in schools.
Formed in May 2016, the Workforce Alliance of the North Bay, which covers Marin, Napa, and Lake Counties, is conducting a pilot project funded by the State of California of the successful Inspiring the Future model to see how our best practice can be replicated to connect volunteers with classrooms in the US to help inspire the future workforce. People from the world of work will share information about their jobs and career paths with young people, to help them make better informed choices about their future careers.  Having been introduced to the Inspiring the Future technology on a visit last year, they are looking to develop a similar online match-making solution which will allow local schools and districts to bring to scale their access to community volunteers. They have also been in talks with Chambers of Commerce and various business leaders.
We are looking forward to introducing our visitors to all aspects of the charity throughout the week, looking at research, visiting schools and employers, and aligning data collection to continue contributing to the global community of research. We are hopeful that the partnership between our charity and the Workforce Alliance North Bay will allow the successful creation of a programme similar to Inspiring the Future in California.
The US is not the only country hoping to learn from the Inspiring the Future model. We have had interest from over 35 countries and are in regular contact with partners around the world, welcoming visits to provide an insight into our work. For example our Californian partnership follows a visit from officials from the South Korean Government last week, who we are continuing to work with to share our knowledge of engaging employers in education. To read more about our International work please visit the international section on our website http://www.educationandemployers.org/about-the-charity/international/.
We are thrilled at the prospect of reaching even more young people on a global scale to help raise aspirations, broaden horizons and provide careers insights that can be accessed by all.