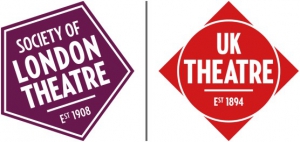 We are delighted to announce that we are partnering with UK Theatre and Society of London Theatre (SOLT) to deliver a wide-reaching new industry initiative. Inspiring the Future of Theatre will aim to showcase the range of careers available in theatre to young people, and encourage and strengthen connections between schools and theatres.
Theatre and the performing arts are part of the creative industries, which are worth £92bn, and are growing at twice the rate of the economy. UK Theatre and SOLT believe that if the sector is to continue to thrive, it must draw on the talent base, and build audiences, from all areas of society.
To achieve this ambitious project, together with SOLT and UK Theatre we are launching a drive to recruit industry ambassadors who will be matched with schools across the UK, taking part in events to lay the groundwork for young people to later make informed and ambitious career decisions.
President of the Society of London Theatre Kenny Wax started the call for ambassadors at this year's Olivier Awards on 8 April:
'Our goal is to sign up 1000 Ambassadors from across the industry, to include technicians, designers, actors, creatives and administrators – with particular emphasis on roles behind the curtain – to commit to visit a local school once a year to talk about what they do – to open the eyes of children and inspire them to consider a role in the theatre.'
Inspiring the Future of Theatre will be officially launched on 11 July with events at schools around the country, as part of a broader celebration of the fantastic educational and careers work already taking place in the theatre industry, publicising ongoing projects and exciting new plans. Also on 11 July, theatres across the country will be encouraged to use the social media hashtag #InspiringFuture Theatre to promote their own work towards closing skills gaps and broadening access to arts and cultural education for schools and young people.
If you work in the Theatre industry and would like to take part by volunteering to talk in schools about your job, please sign up here.