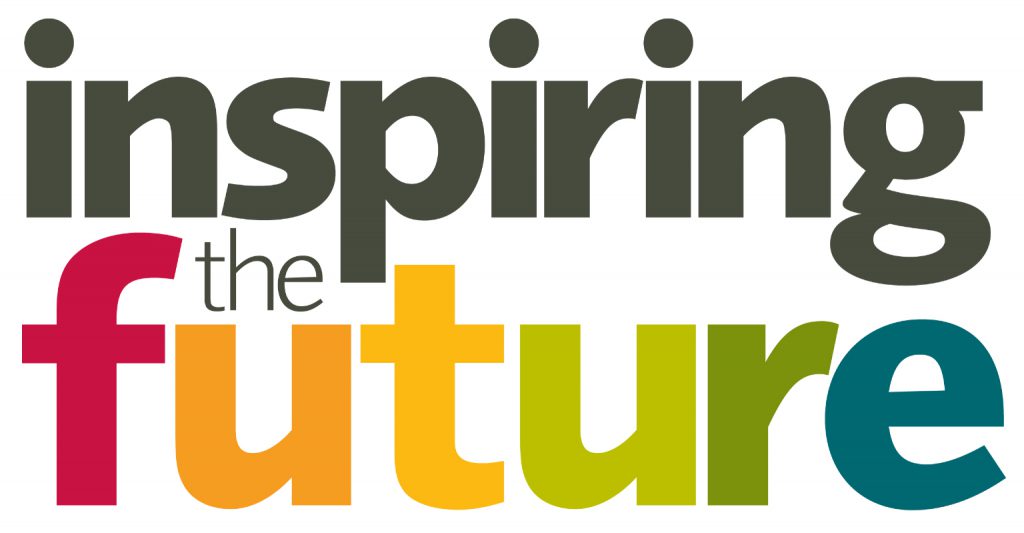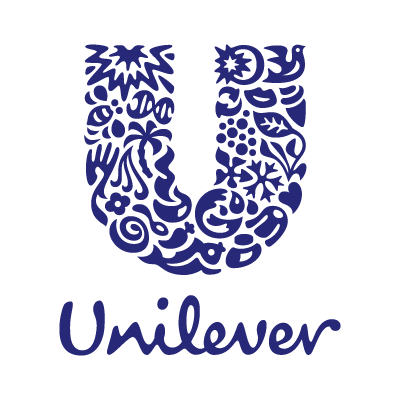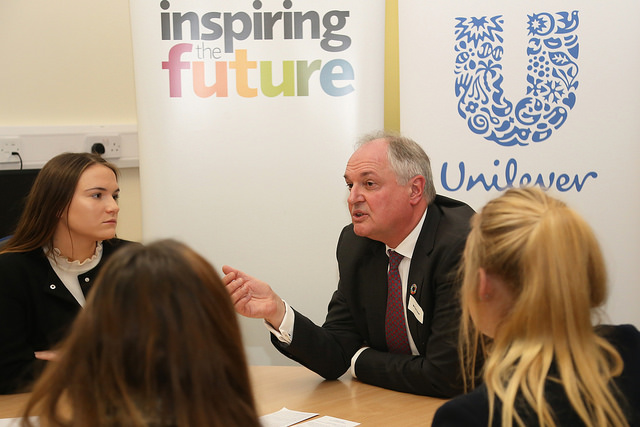 Education and Employers partnered with Unilever to host a special 'Inspiring the Future' event at Wirral Grammar School for Girls, Bebington, designed to inspire pupils to think about their futures and get a glimpse into the range of opportunities available to them in their careers. You can view a selection of photographs here.
See the Wirral Globe press coverage of the event here.
The event was opened with an incredibly inspiring speech from Unilever's CEO, Paul Polman who spoke to a busy room of 150 young people from local State Schools. Joining him were 35 Unilever volunteers – ranging from apprentices to experienced employees at the peak of their careers – to share their experiences with the students and answer questions about their job, career journey and educational choices.
The event aimed to introduce young people to the diverse range of opportunities available to them, and break down stereotypes by giving students the chance to meet women and men in a range of roles, some of which might previously have been slanted towards a particular gender. The inspiring mix of volunteers, included female engineering apprentices, Scientists, Project Managers and also Alumni from Wirral Grammar School for Girls.
Paul Polman, CEO, Unilever said "We're delighted to be partnering with Inspiring the Future for this event, and in a part of the country that means so much to Unilever. The world of work is changing fast and it's important to give young people a good understanding of the opportunities open to them. No better way to do that than to give them the chance to meet people from different backgrounds and in a diverse range of roles, who can share their experiences and inspire our future leaders."
Elaine Cogan, Headteacher of Wirral Grammar Schools for Girls said: "I am delighted to host this prestigious event at Wirral Grammar School for Girls. Post-18 education choices are changing and many more pupils will be seeking vocational and technical training in the future. Having professionals from Unilever talk to the students and inspire them about the range of career paths available to them is invaluable."
It is hoped the event will inspire other employers to partner with 'Inspiring the Future' and connect their employees with school students, who benefit hugely from understanding a broader range of career opportunities.
Both Unilever and our charity hope this event will help to raise awareness of the amazing volunteers that are already available to schools in the area and encourage other people to volunteer. A report published today by the Chief Inspector of Schools, Sir Michael Wilshaw http://www.bbc.co.uk/news/education-38155858 highlights the need to do more to inspire young people and give them access to role models in Liverpool and neighbouring areas.
The event in the Wirrral follows on from a number the charity has done in coastal areas. Following the launch of our Primary Futures campaign in Blackpool, we are continuing to reach out to deprived coastal areas where career aspirations may be low and employer engagement in education can be vital to encouraging students to aim high.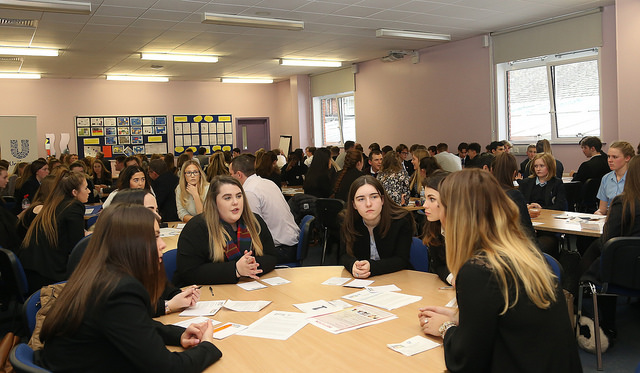 Career speed networking participants;
Paul Polman
Andy Barker – Engineering Manager/ Chloe Powell – Engineering Apprentice
Karen Ellson – TPL
Bereton Selema – Global Configuration Manager
Eoghan Bowe – T&I Manager Home Care
Ubaid Akhtar – Processing Technologist
Debbie Neely – Packaging Technologist
Katy Pauls, Manufacturing Apprentice
Kyle Jones – ETS – CD IT Business Partner
Ant Sleckus – Quality Leader
Dayani Rajamonharan, NT Scientist
Laura Wilson – Service Performance Analyst
Danica Caiger-Smith – Hair Claims Manager
Robert Dawson – Hair Formulation
Hollie Smith – Member of planning team
Scott J Johnson – Project Manager
Andrew Paul, Optimise Programme Manager, Information Technology
Guy Mandziuk – UFLP Business Technology & Management
Sian Pierce – Laundry CTI Specialist
Glyn Roberts – Hair Design Director, House of Care
Elly Noel – Enterprise Architecture
Melanie Peake – Accountant, Finance Team
Steve Blanchfield  – Cloud Engineering Specialist
Jason Phoenix – Director, Service Integration & Quality/ Kelly Rose
Chloe Townsend – ETS Process & Technology Manager, Bus Ops
Jen Starkey – Portfolio & Delivery Manager
Robert Robinson – Technology & Innovations UFLP Project
Victoria Burton – Market Analyst, eCommerce
Sarah Frodsham – Formulation scientist/ Liam Jarvis – Formulation Scientist
Hannah King – Global Human Resources Business  Partner
Jayne D'Henin –  Human Resources team
Matthew Seal, Global Technical Project Leader, Family Value Health
Thank you once again to all Unilever employee volunteers for attending to ensure another wonderful event.
If you'd like to register with Inspiring the Future as a volunteer or on behalf of a school visit our website ee-itf.helpful.ws.
View the photos from the day on our flickr.
Follow us on Twitter @Edu_employers