In the wake of new research commissioned by L'Oréal revealing that over half of older teens are ready to rule out a career in science, we are delighted to announce the latest Inspiring Women campaign, in partnership with L'Oréal: Inspiring Women in Science. This exciting new campaign will encourage female role models to visit local schools and chat to primary aged school children to help inspire the next generation of scientists.
To see all photos from the day, take a look at the Inspiring Women in Science Flickr album.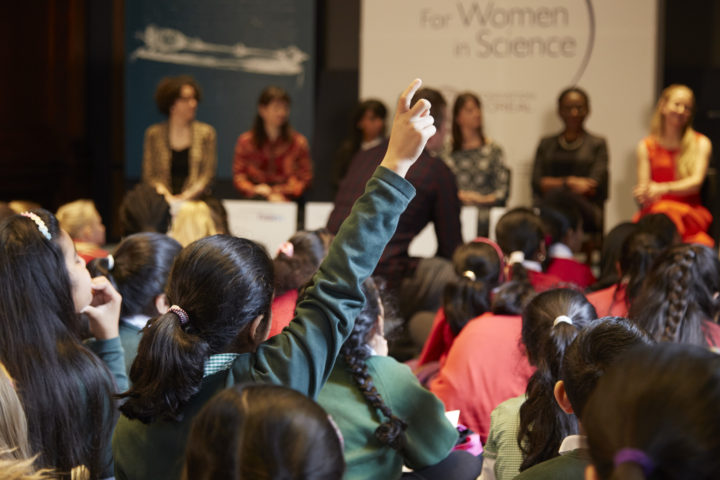 New research commissioned by L'Oréal has found that an average 55% of 16-18 year-old full time students are not studying science. Of those, more than a third (40%) said it was because they don't think science would lead to a career they want to do, and just under a third (29%) feel they are no good at science*.
The figures were announced on the 10th anniversary of the L'Oréal-UNESCO For Women In Science Awards, as we unveiled a new partnership with the charity Education and Employers which runs the Inspiring the Future programme.
The UK is still short on female scientists, and L'Oréal believes the key to fixing this problem is bringing inspirational role models into the classroom, particularly at a young age; more than half of students studying science at university say they fell in love with the subject while at primary school.**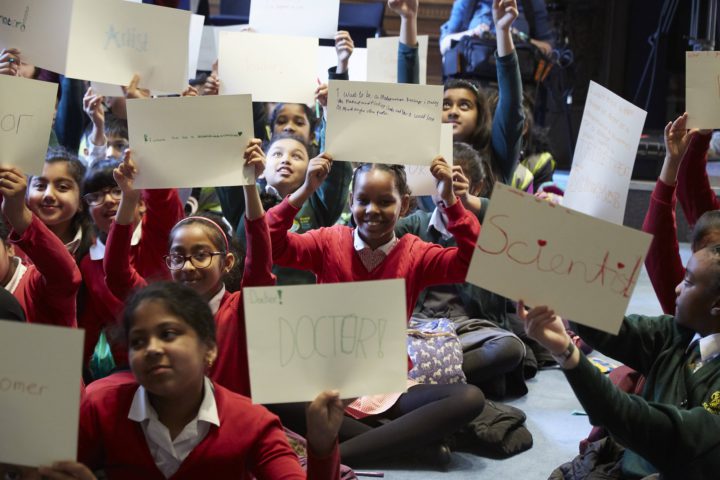 When it comes to choosing a career at a later stage, girls are more likely than boys to listen to advice from others, particularly parents (20% vs 16%) and people working in the career they want to do (13% vs 10%).
A separate survey, conducted among parents, indicated that children form opinions of what they're good at, at a young age; almost three quarters (71%) of parents with primary school-aged children agree their child knows what they are good at, yet one in five (20%) of those parents say they don't discuss their child's aspirations for the future.***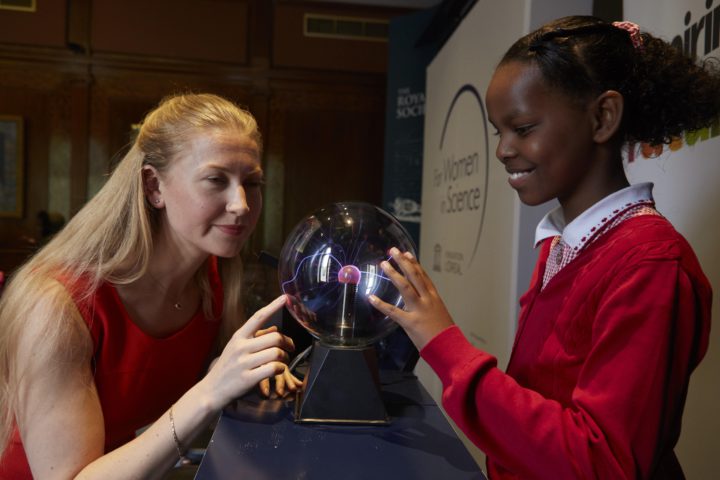 Together with L'Oréal we believe it is vital to help young children see first-hand how science can lead to a vast range of exciting opportunities, by giving them the chance to hear from women working in roles which use science. By showcasing their exciting and varied working lives, we can help children understand that science is more than just a lab coat.
As part of the launch today at the Royal Society, 70 primary school children came together with 10 women from the science sector to develop a greater understanding of science careers and make the important link to their in-school learning. The morning event kicked off with a 'What's My Line Activity?' where a panel of six volunteers were asked questions by the children as they tried to guess each volunteers job role. Amongst the many insightful and creative questions put forward were "Do you work with chemicals?", "Do you work somewhere that is really dark?", "Do you use goggles?" and "Do you enjoy your jobs?".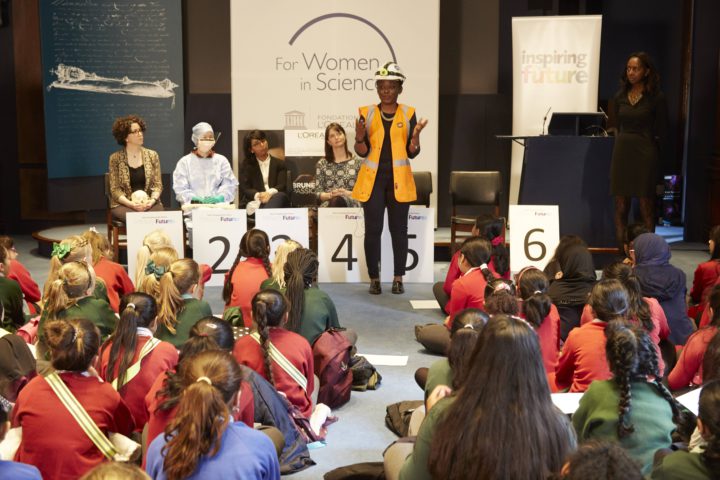 The volunteers then revealed their profession, including a forensic archaeologist, an orthopaedic surgeon and a plasma scientist. This was met with delight and surprise from the children, illustrating the importance of exposing pupils to a range of careers they were not aware of to encourage them to dream big and aim high.
This was followed by 'speed networking' where the children were able to talk to the volunteers in small groups, allowing them to discuss the volunteer's role in more depth and even see examples of some of the activities their jobs entail, including using a bone drill!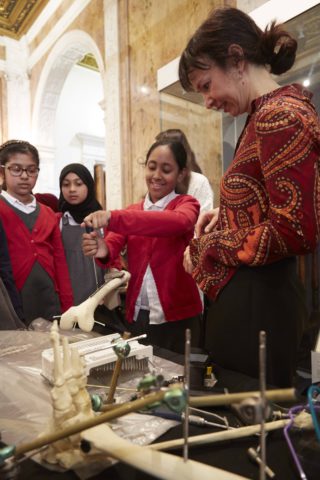 Anne Lyons, President of the National Association of Head Teachers said:
"Role models from the world of work can have a big impact on children – they can help them see why the subjects they are studying matter. It also helps to tackle the stereotypes children have from a young age which lead them to think that certain subjects and careers are not for them. We know that children from the age of 5 often stereotype the jobs people do according to their gender – and this is particularly the case in science. That is why we are keen to get more volunteers who work in science to volunteer an hour of their time to visit a local school and chat to young people about their job and career route."
Nick Chambers, CEO of the charity Education and Employers, which runs Inspiring the Future said:
"Spending time talking to people in a range of professions helps young people to be aware of the wide range of career paths open to them. Yet just 35% of 16-18 year olds surveyed by L'Oréal said that they know someone who works in a science field, and only 14% of parents surveyed work in a science related field. This means most children aren't having the kinds of conversations that help them form new ideas about their own future.
"At the same time, children from a young age develop often stereotyped views of what kinds of jobs they might want to do – and even that jobs are gendered. But bringing children face-to-face with 'real scientists' means they really think about the fact they could one day be for example a meteorologist, a surgeon, or scene of crime officer. And the teaching community believes the same – we've found that almost three quarters of primary teachers believe girls are more likely to experience positive impacts from employers' engagement activities on their academic achievement."
Vismay Sharma Managing Director of L'Oréal UK & Ireland, said:
"We know that unfortunately, for many, science can be seen as niche and having no connection with the real world, but this couldn't be further from the truth. Most of the things around us, things that we use every day (and can't live without) owe their very existence to this thing called 'science'. It is important for us all to work together and find ways to spark the interest of the next generation of scientists. We're therefore delighted to announce this new and important partnership.
"Today also marks the 10th annual L'Oréal-UNESCO For Women in Science awards in the UK and Ireland. Together with our fellowship winners and our varied network of professional female scientists that we work with through our partnerships with UNESCO, The Royal Society and The Royal Institution, we hope to foster aspiration and challenge career-based gender stereotypes amongst primary school children."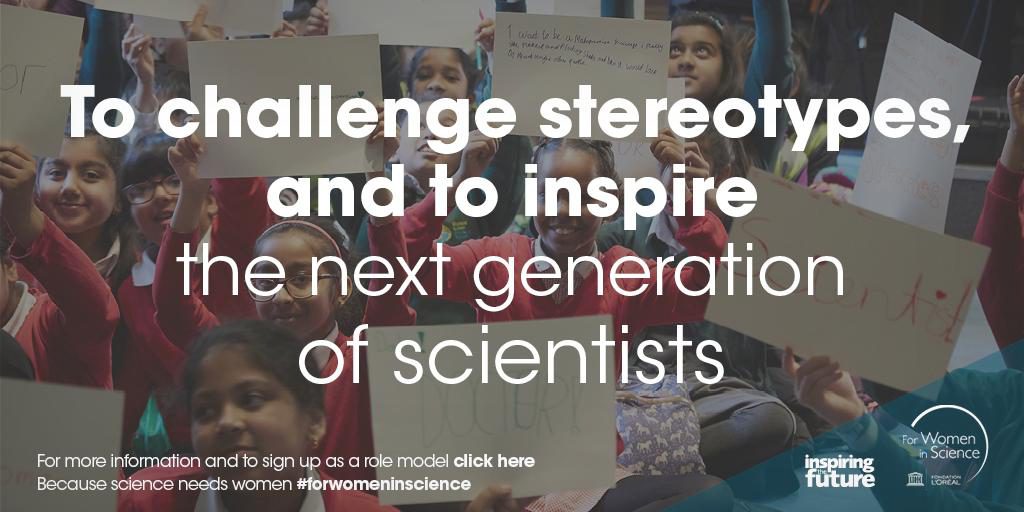 The partnership with Inspiring the Future is the latest in L'Oréal UK & Ireland's range of programmes to promote and support science and help tackle the underrepresentation of women in science-based professions.
Since 2007 the For Women In Science programme has awarded over £500,000 to 42 early career researchers in the UK, with flexibility to use the funds to pay for equipment and apparatus, attendance of international scientific events and child care.
Young people in the UK also have the opportunity to visit the L'Oréal Young Scientist Centre (LYSC) at the Royal Institution, which has welcomed over 52,000 7-18 year olds to its modern laboratory since 2009 with hands on activities helping them to think more deeply about science.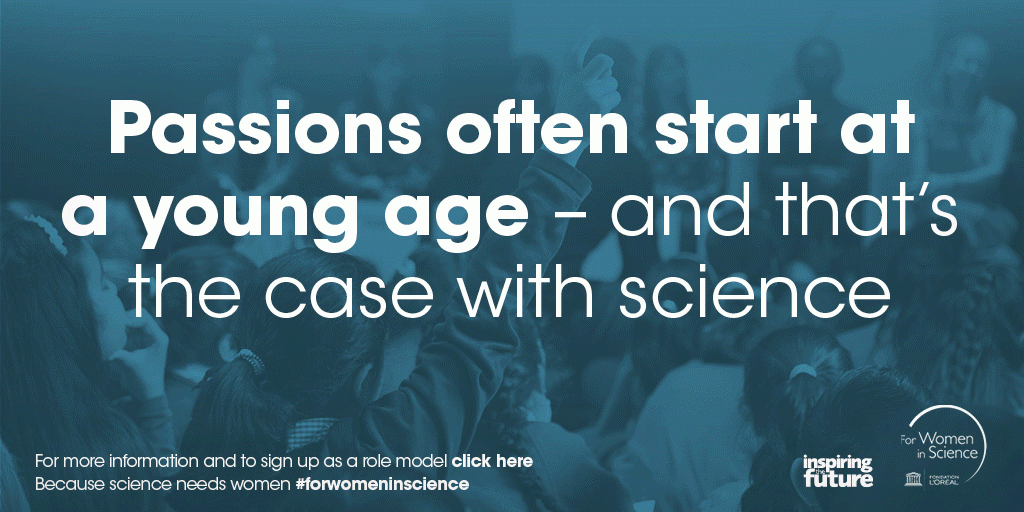 A huge thank you to all the amazing women in science who volunteered at this morning's event, and to the pupils for their inquisitive questions and overall engagement.
From today, we are calling on women working in science up and down the country, to sign up via ee-itf.helpful.ws and volunteer an hour of time talking with primary school children about their job. Sign up to the Women in Science campaign to help inspire the next generation of women in science.
*Based on findings from April 2017 YouGov survey, conducted in April 2017 on behalf of L'Oréal.
**Based on figures from NUS Insight research, conducted in May 2016 on behalf of L'Oréal.
***Based on the combined average score for "strongly agree" and "tend to agree" responses from parents of children aged 5-11 years old.