Health Education England have teamed up with Inspiring the Future to get more NHS staff into schools on a regular basis talking about the breadth of interesting roles available and encouraging school children of all ages to consider a career in the NHS.
NHS Ambassadors help illustrate the connection between what students are studying in the classroom and the potential job opportunities available in the NHS.
Our programme has been a real success so far with been visiting local schools and inspiring young people and informing them about the range of fulfilling careers available in the NHS
Information for NHS Staff
You may be contacted by primary schools all the way up to sixth form colleges and it's up to Teachers and volunteers to plan the activity that you participate in. You'll be provided with access to materials to support you and tips about going into schools and engaging children and young people.
Signing up is simple:
Use this link to register as an NHS Ambassador with Inspiring the Future and complete our quick registration process adding the postcodes you can volunteer from and information about your role
Respond to invitations from schools that will arrive directly to your inbox and use our interactive maps to search for opportunities near you
Connect with the teacher to plan your activity, whether that's giving a classroom talk, participating in a careers carousel with other volunteers or delivering an interactive workshop
If you have any queries please contact the Inspiring the Future team.
Click on the logos to check-out the wide range of resources you can use to plan NHS-related activities: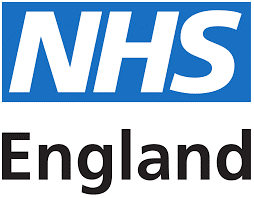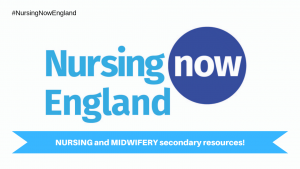 Celebrating the NHS turning 70
We celebrated the NHS 70th birthday with an inspirational event in Manchester on Tuesday 17 July 2018. It provided an opportunity to recognise and thank the extraordinary NHS staff and to inspire the future NHS workforce. Read more about the event here.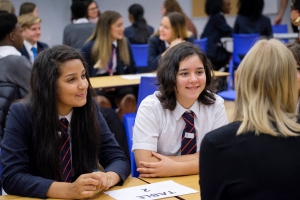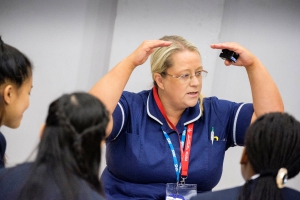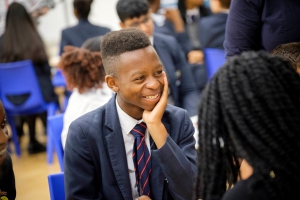 Simon Stevens, Chief Executive of NHS England said about the campaign: "As the NHS turns 70 this year, we can rightly be proud of the enormous contribution it has made to our country. But it is absolutely vital we inspire young people to think about working in the NHS and to take up the vital STEM subjects that will equip them for rewarding careers in the future workforce of the NHS."
Katy Hampshire, Director of Operations and Programmes at the charity Inspiring the Future, said: "We're delighted to be supporting the NHS in its 70th year on this initiative. We have a great track record of supporting employees from all levels from the NHS to connect to schools and colleges across the country. With over 1,800 NHS staff already registered with Inspiring the Future, we look forward to supporting them, and many more in helping young people to see the breadth of jobs available within the NHS and make the link to what they are learning at school."
Since 2015, Inspiring the Future has been working with NHS staff volunteers who go into schools to talk about their jobs and inspire children to follow a career in the NHS. Read about our Who's in Health campaign here: Leadership Focus article Who's in Health 2015