We are looking for people who are passionate about helping children in Derbyshire and Nottinghamshire to broaden their horizons and raise their aspirations.
The Our Future Project helps primary schools link learning with life beyond the classroom via a range of engaging activities with workplace volunteers. You can volunteer to give from an hour a year to talk about your job in virtual or in-person sessions.
Sign up to volunteer now
Our team takes the lead and will be on hand before and during the activity. Whatever your seniority level, job role or experience, you'll be surprised what an impact sharing your story will make.
Watch our video below and get a flavour of what the project is all about.
When asked about their future job ideas, 68% of children in the schools taking part in the project were influenced by their parents or other close relatives. After taking part in an activity, many children reported they had been influenced by the volunteers they met and 81% said they had learnt about five or more jobs as a result of the activities.
Having the opportunity at school to meet a wide range of people doing different jobs is really important, so volunteers can be from any background and work or have worked, in any sector. You may be a parent (or family member) willing to work with the school your children go to, a past student that would love to help pupils in their old school or just want to give something back to your community. Read the case studies on the right of the page to hear from three of our volunteers.
If you are interested you can sign up to the programme or for an informal chat get in touch with our Volunteer Manager, Victoria York.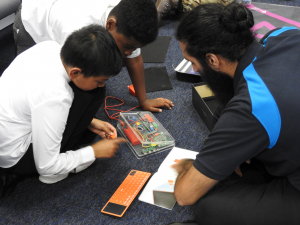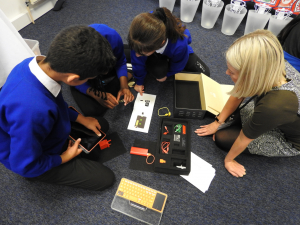 The Our Future Project was launched in partnership with Derby City Council, and made possible with funding from the Department for Education's 'Opportunity Area Programme'. Project delivery partners include Learn by Design  and dmh associates with research led by Dr Deirdre Hughes OBE.