Teachers and careers professionals across the UK are taking part in Inspiring the Future Ambassadors. The scheme has been launched to create a network of school staff with first-hand knowledge and experience of employer engagement. Ambassadors will share best practice and promote careers activities with volunteers from the world of work amongst colleagues, enjoying a range of benefits in return.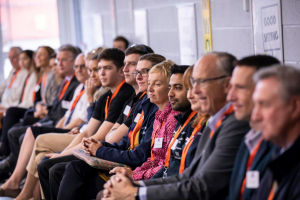 Today Education and Employers has formally unveiled a new scheme aimed at teachers and dedicated careers education professionals in schools and colleges, to share their expertise with us and take part in professional development events.
The scheme has been launched to share best practice, help the charity further develop its programmes and understand the first-hand practical experiences of teachers and careers advisers. This will help to deepen our understanding of how we can best support schools and colleges to inspire their students about careers.
The Inspiring the Future online platform has received registrations from over 80% of schools in England, with over 50 dedicated professionals  becoming part of the teacher ambassador scheme.
The Ambassadors role includes:
Attending a FOCUS group session to discuss best practice in employer engagement.
Providing case studies about inspired students.
Sharing newsletters, blog posts and resources.
Ambassadors enjoy:
Priority access to enrichment opportunities with corporate partners.
Exclusive access to professional development seminars and events.
Nick Chambers, Chief Executive of Education and Employers, said:
"The ambassadors' contributions will be a significant step forward for Education and Employers, as we continue to grow in our ability to support schools and colleges nationwide."
Click here to register for the 19/20 academic year: