Branston Junior Academy in Lincolnshire have held their first Primary Futures event and are encouraging other schools in the region to follow suit. 20 volunteers took part, talking to children about their job and career and how they use the subjects they did at school such as Maths, English, Science and Geography. The volunteers work for a range employers such as the NHS, Crown Prosecution Service, Transport for London, HMRC, the RAF as well as our very own CEO, Nick Chambers.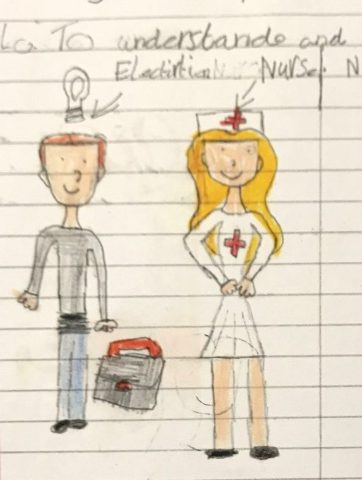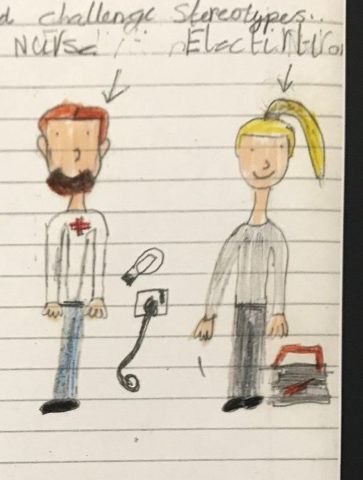 The event aimed to help break down gender stereotypes which are formed from as young as five years old, as shown in our award winning #RedrawtheBalance video which has over 30 million views worldwide. These ideas about different jobs only being for certain genders see children ruling out careers for themselves whilst still in primary school.
The event began with a 'What's My Line?' activity, designed to challenge the way we assign job roles based on gender. A panel of six volunteers took to the stage in every day clothing and answered questions from the assembly hall of children who tried to guess their jobs based on their yes or no answers. The volunteers then left the stage, giving the children the opportunity to discuss their guesses with the teacher. The volunteers then reappeared on stage one at a time either in their uniform or with props they use at work to reveal what they do. This is also a fantastic way of broadening horizons as children find out about jobs they may not have previously known existed.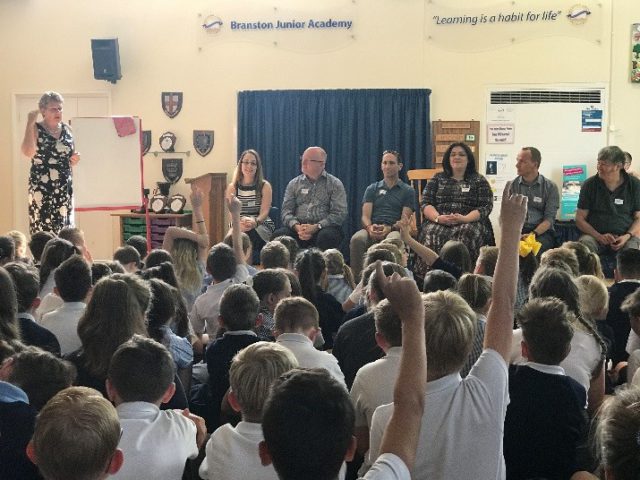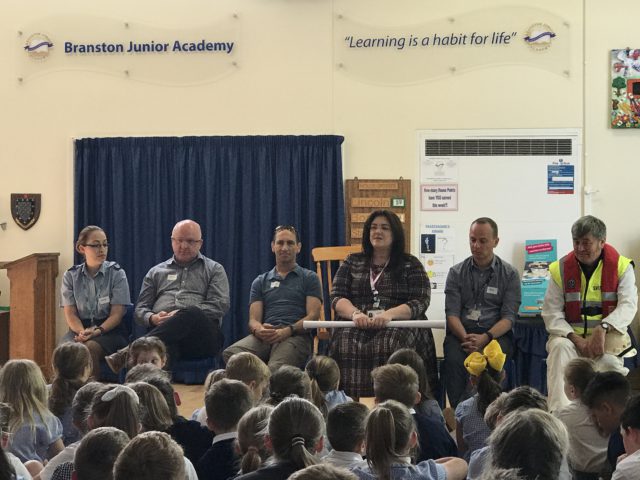 Volunteers then moved to classrooms to chat to the pupils in small groups, explaining how they use numeracy and literacy in their jobs and answering any questions.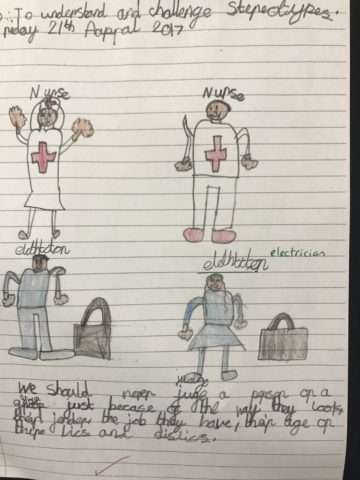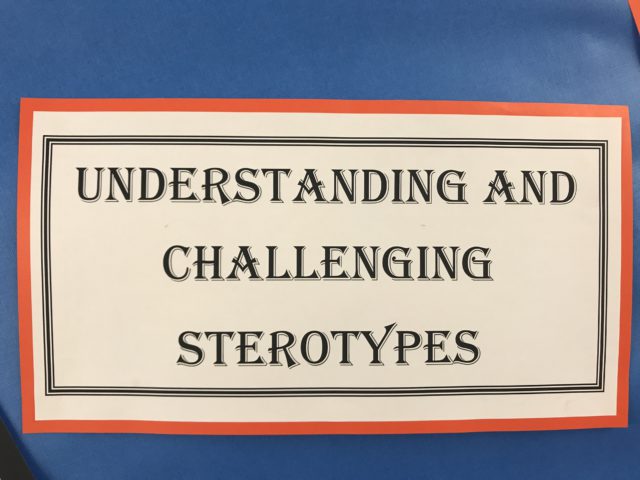 In the afternoon the children continued with 'world of work' related activities, such as:
Year 6: Writing about their own CV's.  Writing blogs for the Primary Futures website.
Year 5: Writing letters of application for Year 6 jobs.
Year 3/4: Writing about their dream jobs and writing letters of thanks to the visitors.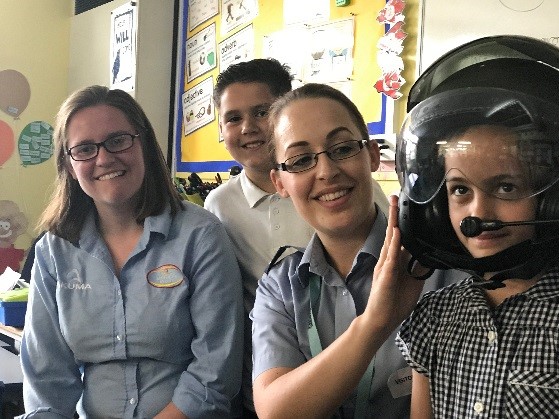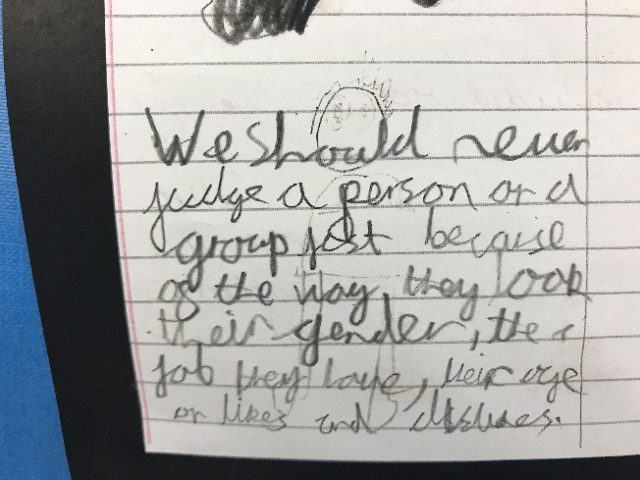 Rachael Shaw, Head Teacher of Branston Junior Academy, said:
"I'm really excited to be involved in the Primary Futures scheme because it is a way of inspiring the children to be the best they can be, to work hard and achieve their full potential.  We are launching a new Mission Statement next academic year which fits with our school logo of a book open to blank pages and our motto which is 'Learning is a habit for Life'. For children, life is an unwritten page, they can be and do anything they wish to be and do! Our mission at Branston Junior Academy, is to prepare children for an exciting and unknown adventure by encouraging resilience, reflection, responsibility, respect and relationships. Working with parents, the local community and exciting activities such as Primary Futures, we can support children to write their own unique adventure!"
Nick Chambers, CEO of Education and Employers and one of the volunteers to attend the event, said:
"Thank you to all the volunteers who dedicated their time to be part of this event and to Branston Junior Academy for leading the way for Primary Futures in Lincolnshire."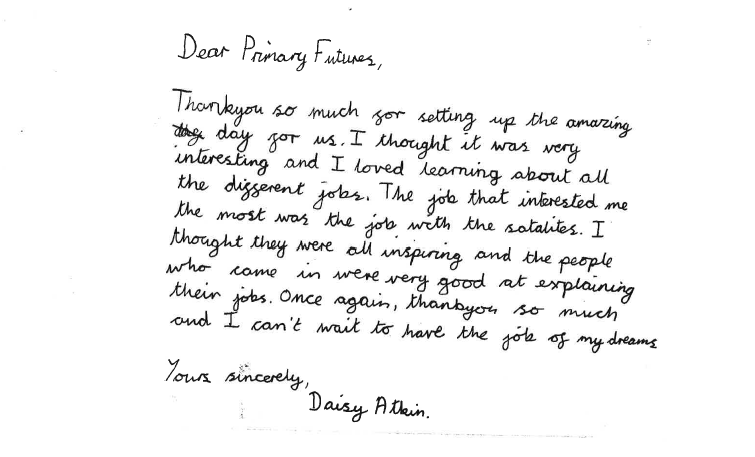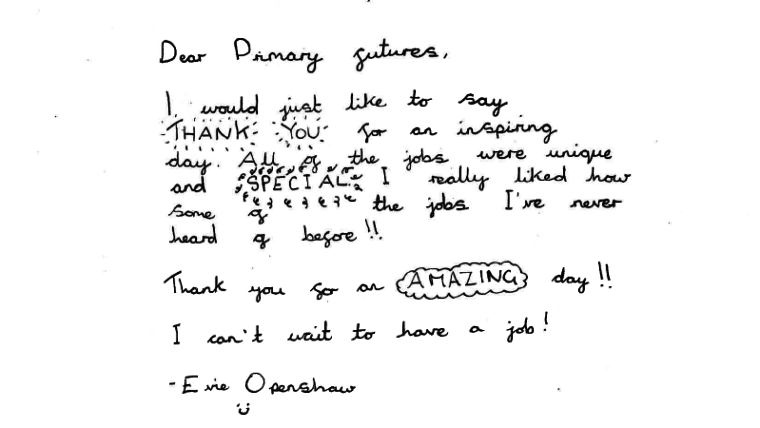 Schools and volunteers interested in signing up to the Primary Futures campaign, head to ee-itf.helpful.ws to register for free.