Overview
Beech Hill Primary School recently organised a Primary Futures event as part of their aspirations programme focused on career-related learning. The event was successfully completed with three volunteers from varied professional backgrounds, including a solicitor, a pharmaceutical apprentice and a police officer, along with an enthusiastic class of Years 5 and 6 children.
After spending a positive afternoon raising children's aspirations and broadening their understanding on career goals, Beth McDonough, a teacher at the Beech Hill Primary School, is even more committed to inviting a wide range of volunteers from the world of work into their school to share their careers with the children. She is already brainstorming new ideas for her next Primary Futures event with our team. She wants to invite volunteers from the Design Technology sector and try combine it with a school mini career fair in the next summer term.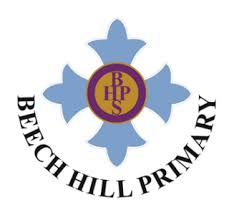 Sharing her reflections on the Primary Futures event, Beth says:
Please describe your event – what type of activity was it?
We had three different professionals come into our school to work with children in Years 5 and 6 – the professionals spoke to the children and gave them a chance to ask the volunteers questions to gain a better understanding about their career.
What motivated you to join Primary Futures and plan your aspirational activity for your children?
We are having a real push on raising aspirations in school and this was a brilliant way to make links with different professionals and give our children a chance to learn about a range of careers.
Was the activity well received and enjoyed by the children? Please share any of their words.
The children really enjoyed hearing about different careers options, especially as there were some they had never heard of before.
It is very important for us to show our children a range of career options rather than just the ones they already know about and this was a great way to showcase different opportunities. The children particularly enjoyed hearing from someone who grew up in their local area.
We would like to say a massive thank you to Beth for sharing your year's experiences.
If you would like to organise a similar activity for your school, register with Primary Futures to start inviting volunteers and to have access to lots of resources to help you plan for your event.
Alternatively, you can contact us by emailing enquiries@inspiringthefuture.org.