We know teachers and Careers Leaders have been working hard to pivot careers provision to virtual this year. Motivating students in their learning and bringing the world of work into school to aid in progression, subject choices and post-16 pathways choices is ever more important, and we're committed to this year's cohorts not missing out.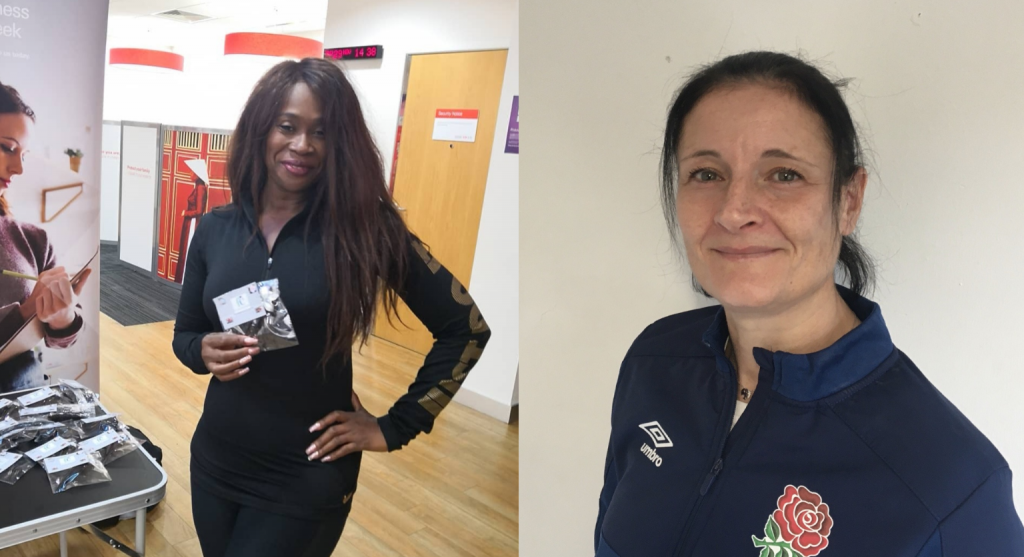 Log in or sign up to access our new 'Inspiring Women' pre-recorded resource for KS3 & 4 students
Together with school staff and volunteers, we have adapted in this new virtual era to enable young people to continue to meaningfully connect with employers from the world of work. One of the very big advantages of going virtual is that for the first time, schools are no longer limited by their local geography and have direct access to an amazing range of thousands of diverse volunteers who can help motivate students to believe in their future potential and expose them to a broad range of job roles and educational and vocational pathways.
We know that safeguarding is priority, and we have provided a range of resources to ensure you are feeling safe before delivering your virtual session. Virtual encounters can be flexible to accommodate students joining from both in school and at home and can be embedded within your careers programme to help staff meet Gatsby Benchmarks 4 to 7.
See an example of what a virtual session might look like:
"This year using the Inspiring the Future portal, I've been able to reach out to [volunteers] much further afield because we're doing the programmes virtually. And we've had some phenomenal mentors that we just wouldn't have been able to connect with because of geography."  Sally-Anne Warren-Armes, Employer Engagement Manager, Eckington School
Create your own virtual experience of the world of work
We know the idea of streaming in volunteers virtually can be a little daunting. That's why we're on hand to help you plan and facilitate your first virtual encounter. We've supported and facilitated over 200 virtual live sessions across secondary schools and colleges and we've learned a lot along the way.
Top tips:
Start small – if this is your first virtual session, consider connecting with just one volunteer to speak with one form or tutor group initially until you feel more confident in streaming across multiple classrooms and inviting more than one volunteer
Link curriculum subjects with careers– use the subject and sector filters on the portal to search for specific volunteers. For example, why not use the Healthcare filter to search for relatable role models for your Health & Social Care students?
Embed interactivity– ensure your virtual sessions are engaging by incorporating a Q&A element via the chat function
Hear from schools creating meaningful virtual encounters
Take a look at how one school used the Inspiring the Future portal to connect with virtual volunteers:
Hear from Andy about his recent virtual activity:
Students participating in virtual sessions have said:
"I learnt how important school subjects such as Maths, English and Science are in order to follow your career choice."
"It showed me that girls and boys can have the same job."
"I learnt that I already have skills that will help me in my career."
School staff have said:
"The quality of the volunteers' presentations was excellent – I have already had several students contact me to try and speak to them further!" – Katie Foster, Paulet High School and Sixth Form College
"[The best part was] the inspiring volunteers who were clearly passionate about their jobs and helping young people." – Rachael Talbot, King Edward VI College
"If we can do it, anybody can… Our technology in school is quite archaic, we have lots of different bubbles and lesson times… but it can work… just do it, it's been brilliant." – Tracy Page, Stephenson Way Academy
Other exciting virtual opportunities:
Inspiring Women pre-recorded Career Chat
As part of International Women's Day, two of our pioneering female volunteers demonstrate that anyone can pursue their passion regardless of their gender or background. Discussion and follow-up activities are built into the videos, aimed at KS3 & 4 students. Log in or sign up to access the resource instantly.
NHS 'Everyday Heroes' Careers Chat
Did you know that there are more than 350 careers in the NHS?  It's not all doctors and nurses.  No doubt during the pandemic, key worker roles are more visible to young people. In this video, young people find out about clinical roles, apprenticeship opportunities, Allied Health Professional roles and managerial and administrative roles by meeting a suite of interesting volunteers. Young people can find out about different routes into the NHS, authentic stories and what working on the frontline is actually like. Log in or sign up for instant access to the pre-recorded resource.
Facilitated sessions with employers
We are running special virtual sessions with volunteers from the NHS, Bank of America and the aviation sector. These are great opportunities for students who are keen to find out more about specific industries. Get in touch if you are interested in planning an activity with one of these employers.
Please get in touch with us if you have any questions about organising your virtual careers provision– we are here to support you.