Senior Engineer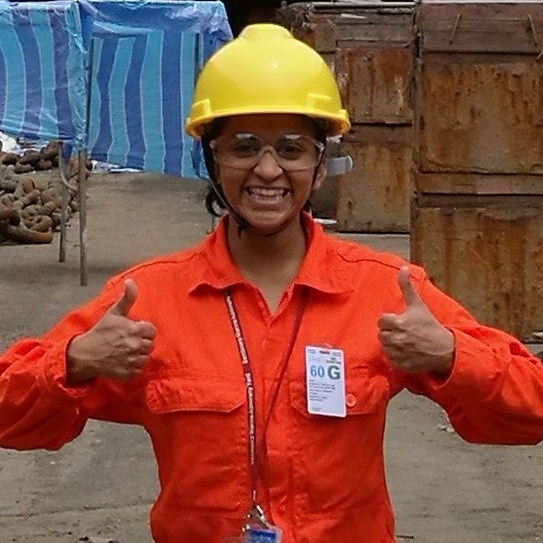 Shruthi is based in Aberdeen and since signing up in 2020 has volunteered at over 20 different activities with young people, including careers talks, speed networking and mock interviews. Shruthi is motivated by her desire to act as a role model to young girls interested in engineering.
We spoke to Shruthi about how volunteering has enabled her to open young people's eyes to the subsea industry, how she prepares for an activity and what she loves most about volunteering.
Why did you get involved?
I was fortunate to have my father as a role model who inspired me to get into engineering. However, not every student has such role models or gets exposure to different career paths. I wanted to give students an insight into the subsea industry that they would not normally see on TV or hear about in their social circles.
I also wanted to take this opportunity to breakdown gender stereotypes children may have about what an engineer does and looks like. The icing on the cake would be that when I am older, there would be more girls pursuing engineering and the industry would no longer be male dominated. I hope that some of the children feel inspired to get into engineering in the future.
Talk us through the process of becoming a volunteer and how the platform works
The volunteer form was easy to fill in and I got access to the platform quickly without any delays. The platform is very user-friendly – you can express interest in virtual and in-person activities and accept or decline invitations for activities based on your availability.
I get automatic notifications straight to my email inbox whenever a school invites me to an activity or sends me a message through the chat function on the platform. This is a great feature as I don't need to continuously monitor my profile.
How do you prepare for an activity?
I have used the resources available on the website to prepare. These include documents that explain the different activity types in detail, the safeguarding rules, etc.
I have also prepared a PowerPoint with lots of images as this helps me structure my talk and the visuals help engage students.
For the virtual activities, I have been asked to join classrooms via Teams, Zoom or Google Meet and I have sometimes had a test call with the school ahead of the activity in order to iron out any IT issues.
What is the best part about volunteering for you?
Doing something meaningful with my time and giving back to the community. I also love answering questions about my job from interested students!
A huge thank you to Shruthi for sharing her experience of being an Inspiring the Future volunteer!