Transport Minister Lord Ahmad has today done an Inspiring the Future triple bill. This included a 'Career Speed Networking' event at Ursuline High School, a Primary Futures 'What's my Line?' event at Hollymount Primary School and he also visited his old school Rutlish in Merton to talk informally with pupils about jobs and careers. Volunteers came from road, rail, air and sea! These included the Marine & Coastguard Agency, Ford and Transport for London.
Philippa Jackson, Headteacher at Hollymount Primary School, said: "We held our own Enterprise Week just before half-term so we are delighted to be hosting this Primary Futures event as the aims of the organisation very much support the Hollymount vision: 'to inspire confident learners who will thrive in a changing world'. We know that it's vital to prepare children for the future, equipping them with the skills, experience and information to make informed choices about their next stages of education and possible future careers. Having 'real' people in school from the world of work helps our pupils to make meaningful, real-life links to their own learning and provides role models and inspiration to broaden their horizons".
Sharon Moody, Work-related Learning Coordinator/Head of MFL at Rutlish School, which is Lord Ahmad's former school, said: "Through events where students can meet professionals face to face, their horizons are opened up and they can imagine an exciting array of career paths. It helps them to find greater meaning and relevance in their studies and to connect what they are learning to their futures out in the world. Exposure to possibilities and different perspectives is at the heart of young people's education, empowering them to have bright and meaningful futures."
@HollymountHeadT @UruslineHighSch @RutlishSchool @tariqahmadbt @transportgovuk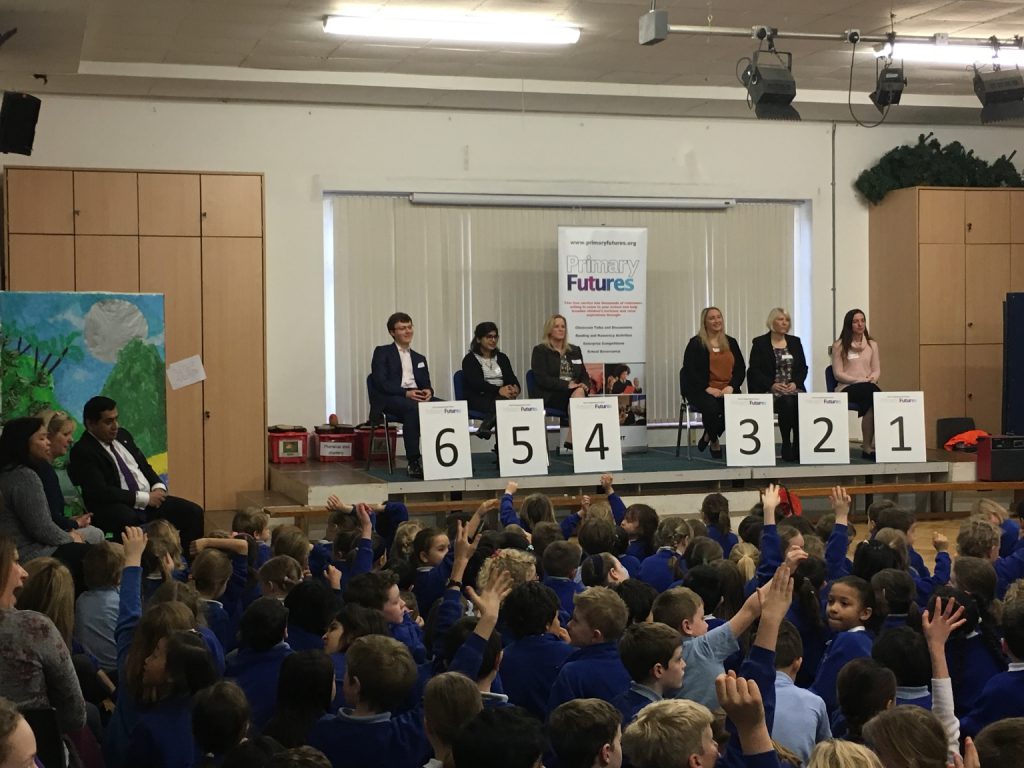 The Primary Futures 'What's my Line?' event at Hollymount Primary School in action.