Want to find out what Primary Futures schools have been planning so far in 2021? Have a read about these two activities that enabled children to learn about the world of work from a range of role models. School staff, children, and even parents have told us how valuable these activities are – find out how we can support you to plan your own sessions below. 
On 7th January 2021, children from Years 1 to 6 at Bentley High Street Primary School in Doncaster took part in a virtual 'What's My Line?' assembly, joining both from the school and from their devices at home. The activity allowed the children to meet interesting role models from a variety of backgrounds, and although it was a virtual event, the teacher was able to connect with volunteers who were local to Doncaster. The three volunteers were a Police Inspector, a Flights Standards Officer and a Managing Director within the Builders Merchants and construction industry. The children asked the volunteers insightful yes-no questions to try and guess their jobs, including: "do you use a computer?", "do you work in healthcare?", "do you help people?", "is your job highly pressured?". 
Headteacher Rebecca Austwick commented, "We were very fortunate to be able to have Primary Futures lead a What's My Line assembly at our school. The careers featured were engaging and perfectly matched to our context. Despite children accessing this remotely, pupils were hooked and inspired. They were given first hand insight into varied careers and industries and were given the time to explore this in a supportive, fun forum. The volunteers were knowledgeable and help to inspire pupil's engagement. Feedback has been excellent and this has been from parents too who were also able to watch alongside their children at home. The assembly has inspired further learning and has energised the ambition of some of our hard-to-reach pupils."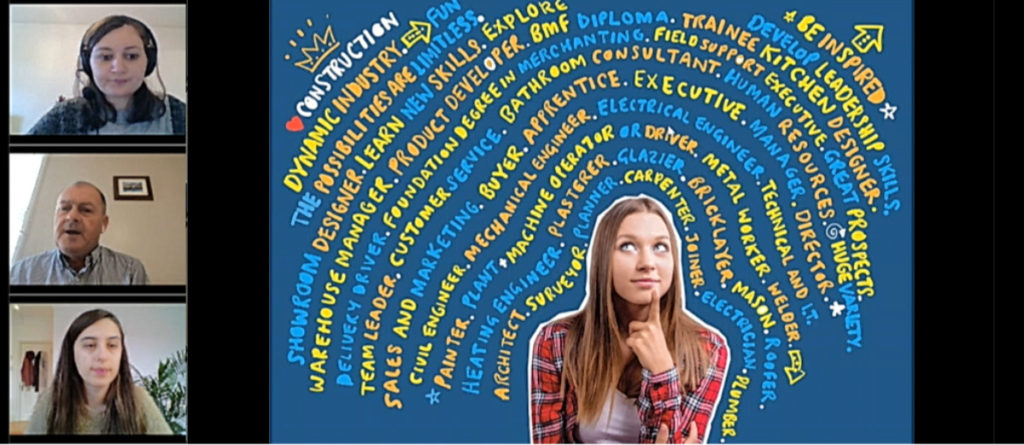 Pupils at Great Preston VS CofE Primary School in Leeds explored aspirations and creativity in their virtual activity, hearing from a Writer, a Sound Designer and a Senior Marketing Manager at the English Touring Opera. Children in class and at home learnt about just how many jobs there are in the arts – and that you don't have to be on a stage, there are loads of 'behind the scenes' roles that are just as exciting! 
Volunteers talked about their daily work and what they enjoyed in their jobs. Their top tips were: 
Take inspiration from your surroundings and everything around you. Who knows, it could be your next story!

 

If you like stories and thinking creatively you could also be a 

S

ound 

D

esigner! Don't worry if you're not technical enough, that's something you will learn on the job and also don't worry about making mistakes – I've made lots of mistakes in my job but that's how we learn.

 
There was some brilliant feedback at the end of the session – alongside lots of "thank you", "wow" and "that's cool!", children commented: 
"I have found out that you can choose any job you want even if someone doesn't want you to do it and never give up until you get that job"

 

"I learnt there are a lot more jobs in the world than you think"

 

"I learnt that every job is worth the time"

 

"I learnt about lots of jobs I never thought exist"

 

"I learnt what jobs I can be"

 

"Thank you so much for telling us about new jobs that we would have never known about!!"

 

"I enjoyed giving my thoughts and explaining what I want to be."

 

"The best thing was learning about the different but also unique jobs people can have."

 
Thinking about planning your own virtual activity? We can help. Just get in touch to book a free planning meeting to discuss your ideas and questions – whether you've organised a session before or you're brand new to Primary Futures. 
Read more about virtual sessions