Managing Director and Lecturer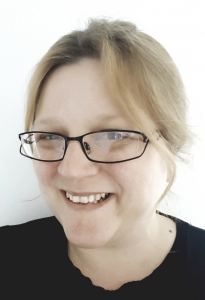 After undertaking a construction apprenticeship and working her way up to becoming a Managing Director and Lecturer, Alison is keen to share her experience with young people and show them the value of this career path and her industry. 
We spoke to Alison about her motivations for volunteering, how it has enabled her to challenge gender stereotypes about her industry and the rewarding feeling of being a role model to a young person.
Why did you get involved?
There is a huge skills shortage in construction because fewer and fewer young people want to embark upon construction apprenticeships. Without an influx of young people, the construction industry will struggle to fill all of the vacancies in the future. I want to let young people know what great prospects there can be by starting their path at the bottom and learning a trade.
It's also important for me to help bridge the gender gap in construction and to inspire more young women to enter the industry. I hope that I have challenged young people's perception of gender specific jobs. I want young women to know it's not all men in construction and it's such a great industry for anyone to work in.
What activities have you taken part in?
I have taken part in group presentations, hands on practical experiments, speed mentoring and 'What's my Line?' activities, each one is different, and I love the variety. The reaction I get from the students is brilliant, I love that I am getting a chance to influence where they may eventually end up in a career. I would like to think that I have inspired at least one young person to come into construction.
What have you gained from volunteering?
I have gained so much confidence with talking in front of people. I have learnt that young people are the harshest of audiences but the questions they ask are insightful and interesting. Through volunteering I have also become part of a working group with my employer to help encourage more people to volunteer and inspire young people to work within the construction industry.
Why would you encourage others to volunteer?
Young people sometimes just need to see that there are other careers which they may not have even thought about. Without all of the volunteers sharing their stories they may just follow the same paths as their friends.
You will feel an enormous sense of achievement when one of the children says they want to follow your path. Being a role model to a young person is one of the best feelings ever.

A huge thank you to Alison for sharing her experience of being an Inspiring the Future volunteer!