Director of Sustainability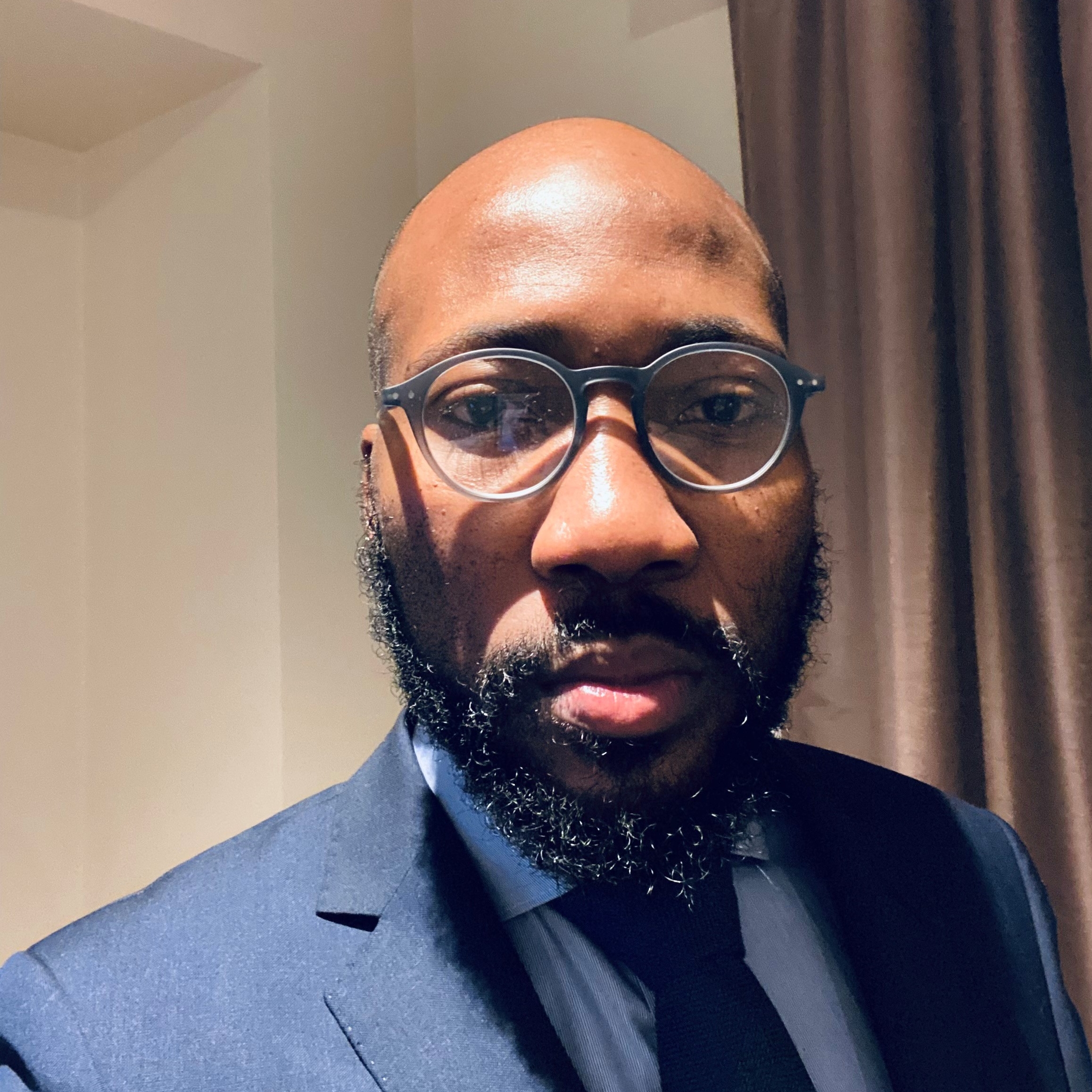 Growing up in Nigeria, Doyin credits the generous support of his family and community for his early successes and saw Inspiring the Future as the perfect opportunity to give back and help others grow. Now busy running his own sustainability consultancy, Doyin has enjoyed the flexibility of volunteering with young people both in-person and virtually to share his industry experiences and insights.
We spoke to Doyin about the rewarding range of activities he's volunteered at and why he'd encourage his peers working in sustainability to get involved.
What motivated you to start volunteering with Inspiring the Future?
I wanted to give back to the community and help our young ones make sound career choices. I grew up in a country where a lot of support was required to get a lot of people up and going in life. I've had support from people to achieve certain things in my early years and I think that everyone deserves whatever it takes reasonably well to give them a good shot in life.
A lot of people don't know what they want to do or if they do, they might not understand what it takes to get there. I've been the beneficiary of good guidance and mentoring, I know how that can shape outcomes, so why not give back? Your time is a very valuable resource for young people.
What activities have you taken part in?
I've done career insights days and speed networking activities where you speak to kids and tell them about what you do and what it is like in the world of work in my sector, I've done mock interviews as well, helping kids understand the processes for them to get into meaningful and gainful employment. Some of it's been delivered in person and some via Teams. I won't call myself a veteran yet, but I've had a fair bit of involvement!
It's been great to connect with kids, their tutors and mentors, and talk about their interests and for them to have gone away with more clarity and choices, about the sort of career pathways that are available for them. Even if they don't make a career choice in sustainability, they have had some good insight into the world of work more generally that could potentially get them to the sort of career they want. It's about giving young people choices and opportunities. All the activities I've taken part in have been very rewarding and fulfilling.
Why would you encourage others, particularly those working in sustainability, to volunteer?
With sustainability, I think there's still a lot of scepticism out there about the challenges and what we need to do to ensure a sustainable planet. People underestimate the role that they must play in ensuring environmental sustainability.
A lot of people think it's just the government that has a role to play via policies and regulations, and big organisations, via the projects and programmes they fund or implement, however sustainability is a collaborative effort, whether you work in the sector or not. Talking to young people helps drive home that message and gets more people on board, from providing the technical expertise that solves challenges, to doing your own bit. We need more people to spread that message far and wide, and we need more people to get involved from a professional perspective to ensure that we guarantee our planet's future.
A huge thank you to Doyin for sharing his experience of volunteering with us!