Enterprise Account Manager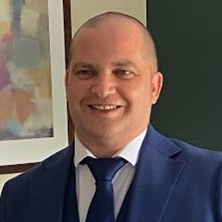 As well as sharing his passion for his work at Amazon Web Services, Ricky is keen to support young people in learning useful skills for the world of work and realising their future potential. 
We spoke to Ricky about an inspiring moment he experienced at a mock interview day and how volunteering is helping him to achieve one of his own career goals.
Why did you get involved? 
I started to volunteer with Inspiring the Future as soon as I was able to as I have been wanting to train and mentor students outside of, and inside of, my organisation for a while now and it was great to have the opportunity to do this alongside my day job.
What activities have you taken part in? 
I have participated in a range of different activities from conducting mock interviews with Year 10 students to helping students create their own LinkedIn accounts. I have been inspired by how enthusiastic the students have been and how receptive they are to learning new skills.
The standout moment for me so far was on a mock interview day where I was an interviewer. After I conducted the first five interviews, the sixth candidate had the foresight to speak to the previous five interviewees to ask what type of interviewer I was, the questions I asked, and what the structure of the interview was. I thought this showed maturity beyond the student's years. I took great pride in helping this student grow her confidence by acknowledging the fantastic work that she had done already, and assisting in helping with new questions and preparation techniques that would help in future interviews.
What have you gained from volunteering? 
I have gained and improved my presenting skills, and it's pushed me to move forward with training to achieve my goal of presenting a TED talk in the future.
A huge thank you to Ricky for sharing his experience of being an Inspiring the Future volunteer!