Employer engagement in education works. Our internationally-recognised research, alongside other field leaders including the OECD, shows encounters with people from the world of work:
Broaden young people's horizons and raise their aspirations
Excite children about subjects, increasing motivation, confidence and attitude to learning
Challenge gender and social stereotypes
Improve academic attainment at GCSE
Increase young people's earning potential
Reduce the likelihood of young people becoming NEET(not in education, employment or training)
"There was a significant number of pupils that were hanging on every word of the volunteer and thinking, 'I could be that'".

Michelle Giblin, Lead Practitioner for Pupil Premium, Joseph Cash Primary, Coventry.
Key reports include: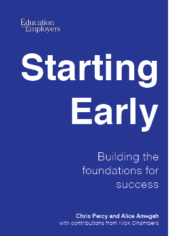 Starting Early (2021) makes the case for learning about work at primary-age and shows the positive impact this has on children's futures. Meeting diverse role models from the world of work motivates primary-age children, boosts attainment, tackles stereotypes and shows the real-world relevance of subject learning.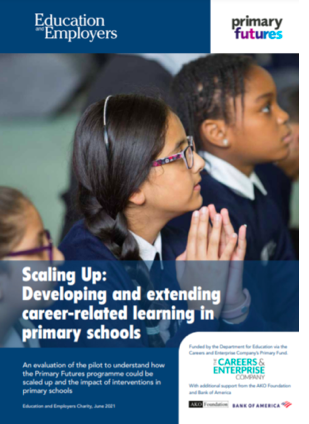 Scaling Up (2021) building on Starting Early, this report shows how disadvantaged pupils benefit most from meeting workplace volunteers and that relatable role models bring added value for everyone. Virtual sessions prove just as impactful for pupils as in-person activities and enable children to meet a more diverse range of role models than may be available locally.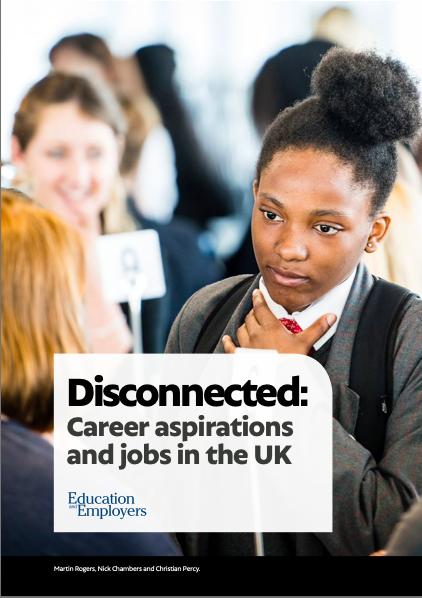 Disconnected: Career aspirations and jobs in the UK (2020) exposes the mismatch between aspiration and opportunity, with vacancies not reflecting the jobs young people want to do. Extending and improving careers activities in secondary schools and colleges alone could improve the lives of over 100,000 school leavers each year.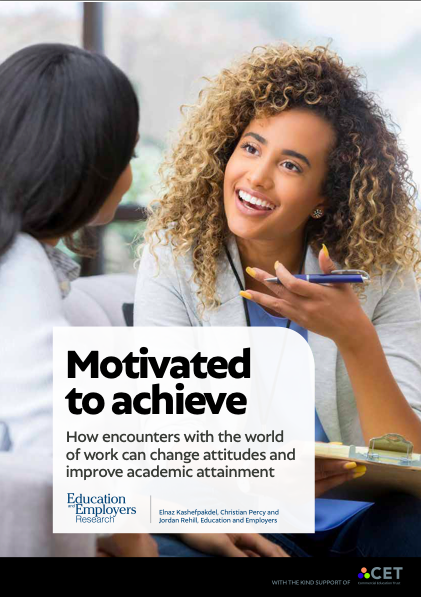 Motivated to Achieve (2019) reveals how careers talks with workplace volunteers motivate students to study harder, improving academic attainment and boosting GCSE results. Gains apply even when talks take place just a few months before exams start, with lower achievers and less engaged learners responding best.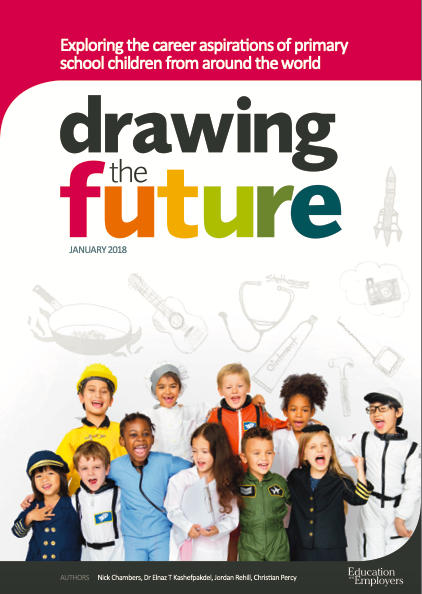 Drawing the Future (2018) demonstrates how gender stereotyping in careers and aspirations starts from the age of 7.
The quality of children's learning has improved over the last few years in measurable outcomes but also in the pride they take in their work. Regardless of cognitive ability, all children demonstrate effort and commitment to learning, knowing that it contributes to their futures."

Zoe Mawson, Head Teacher, Beckfoot Heaton Primary School & Nursery, Bradford
Employer and volunteer impact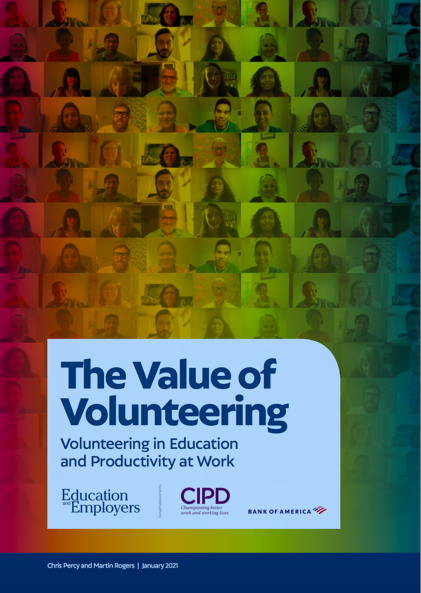 The Value of Volunteering (2021) explores the benefits to volunteers and their employers of volunteering in education and is published in collaboration with the CIPD. Alongside improved skills and competencies, staff who are supported to volunteer have a better sense of well-being, are more motivated and productive, and have greater employer loyalty and work satisfaction. These benefits also help employers retain staff and attract future talent.
Find out more