The Covid-19 pandemic has placed the aviation industry in unprecedented territory. However, this sector provides thousands of jobs in the UK as well as supporting international trade and investment, connecting families and loved ones across the world.
Aviation is also the perfect industry to showcase STEM subjects and show young people how so many subjects can all be joined together under one sector. Which is why we're excited to be working together with the Department for Transport through their Reach for the Sky programme and Aviation Ambassadors to launch the Inspiring Aviation campaign.
Bringing volunteers from the aviation sector into the classroom to share their inspirational career stories and spark imaginations, Inspiring Aviation will enable young people to interact with career role models from diverse roles within the aviation industry – showcasing the range of opportunities that exist.
We know that 'you can't be what you can't see' so our work will support children and young people to broaden their horizons and challenge stereotypes about a career in aviation. Via in-school and virtual activities, the campaign will support children and young people to increase their knowledge of the career opportunities available, help them understand the skills and qualifications required and inspire them to achieve in their future career path.
Volunteer with Inspiring Aviation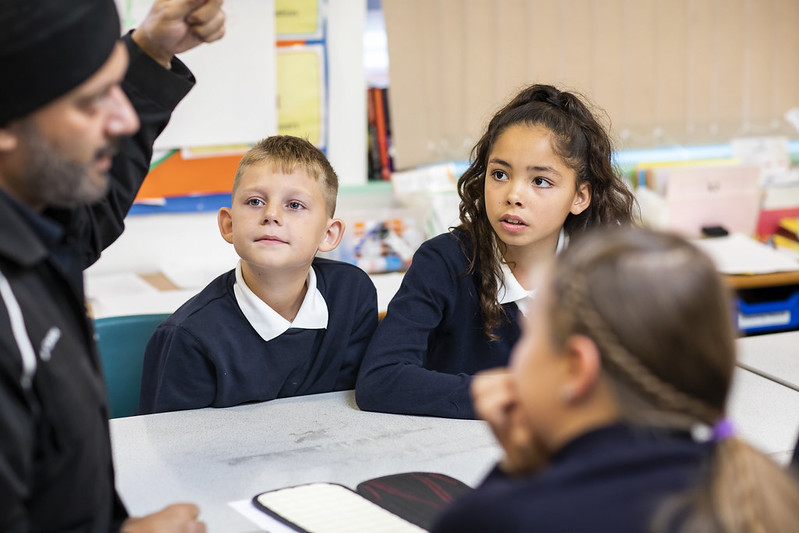 Impact Inspiring Aviation can make
Through supporting the Inspiring Aviation campaign, whether it's volunteering your time to share your career story or as a teacher hosting an aviation focused activity, you can help us achieve the following outcomes:
…on young people
Young people making better informed decisions about their future career choices, such as subjects, sector, career routes, because of their interactions with aviation industry volunteers.
Young people have broader horizons and aspirations based on more role models from the aviation industry that are beyond their immediate family, social circle or social media.
Young people recognising the relevance of their learning at school to the world of work because Inspiring Aviation volunteers talk about how their learning at school supported their decision to enter the aviation industry.
Young people being more committed and motivated to achieve at school because Inspiring Aviation volunteers share and discuss their career stories with them.
…on the aviation industry
Continuing to address the current science, technology, engineering and mathematics (STEM) skills shortage
Improving diversity and inclusion in the industry
Keeping pace with technological developments and the changing nature of aviation jobs
Utilising the voice of young people to help change the industry so it's more sustainable
Realising aviation's potential to deliver social mobility, including through maximising the benefits of apprenticeships
I work in aviation and I'd like to get involved as a volunteer
By sharing your aviation career story, you can have a significant impact on the young people you speak with and the future of the aviation industry. You'll have access to Inspiring the Future volunteer resources, and teachers will be able to invite you to participate in their activities.
I'm a teacher and would like to find out more!
With our Inspiring Aviation campaign you will have access to support and bespoke resources from the Inspiring the Future team, guiding you to get the most out of your aviation focused activities and find volunteers.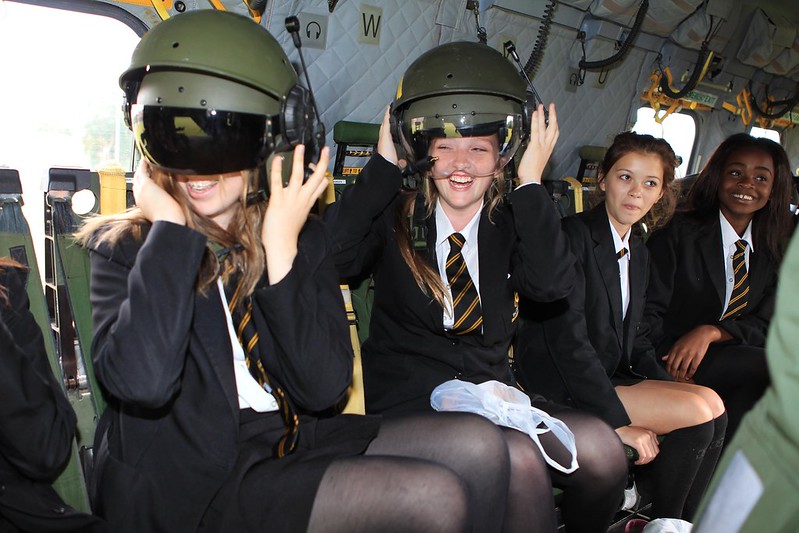 About Reach for the Sky
'Reach for the Sky' is the UK government's aviation skills programme aimed at inspiring the next generation of aviation professionals whilst striving to make aviation diverse, inclusive and accessible to all. The programme will partner with industry, educators and organisations to raise the profile of aviation, create new and improved career pathways, develop enhanced outreach activities, and make training more financially accessible.
"The Reach for the Sky programme will inspire the next generation of aviators and I'm sure the incredible stories from our Aviation Ambassadors will spark their imaginations and ensure we continue to be a world leader in aviation."

Paul Maynard, Aviation Minister