Primary Futures and the National Association of Head Teachers is delighted to be working together on a programme of inspiring events for children in primary schools across Wakefield. Inspiring Wakefield is connecting primary schools in the area with a huge range of volunteers from local organisations to broaden children's horizons and show them that by working hard at school, they can be whatever they want to be.
A series of inspirational events and activities have taken place in 16 primary and infant schools across the city. Launched on 13 February at South Parade Primary, volunteers from a wide range of interesting careers came to the school and talked to children about the jobs they love and how they got there. You can see updates in the 'related' section.
MP Mary Creagh writes about her experience of the campaign in the Wakefield Express.
Meeran McRae, Wakefield Council Chief Executive said:
"The children did a wonderful samba drum play and then played 'through the keyhole', guessing the occupation of some of the volunteers there. These included a veterinary nurse, a train driver and Owain Wyn Evans, who some recognised as the Look North weatherman. The children had some inspired guesses and were a credit to the school in their enthusiasm and good behaviour."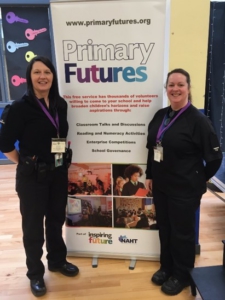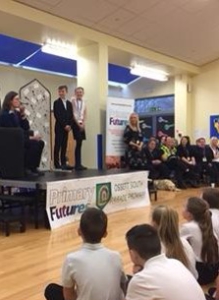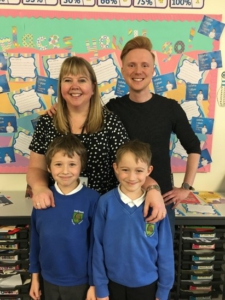 Teacher, Miss Shepherd, commented on one of the events:
"Today has definitely been a huge highlight in my teaching career. Watching the faces on our children as we introduced the amazing volunteers into our school hall and classrooms was priceless. Primary Futures what an amazing scheme to inspire our children."
Comments from pupils at The Mount Junior Infant and Nursery School highlight the importance of tackling the formation of gender stereotypes at primary school age:
"I was shocked that the lady was a building contractor, it's usually men who work in building. It shows us that everyone can do whatever job they want to do", Daimonas from year 3.