In celebration of Green Careers Week (6 – 11 November) and to mark the launch of our partnership with WorldSkills UK, we will be hosting a series of virtual careers activities with volunteers working in sustainability roles at EDF Energy, Institute of Motor Industry (IMI) and Air Products.
Activities are targeted at KS3 and above and will enable students to gain insights into the variety of roles that exist within the sector and learn about the technical and apprenticeship pathways into them. Find out more about the activities and sign up your school below.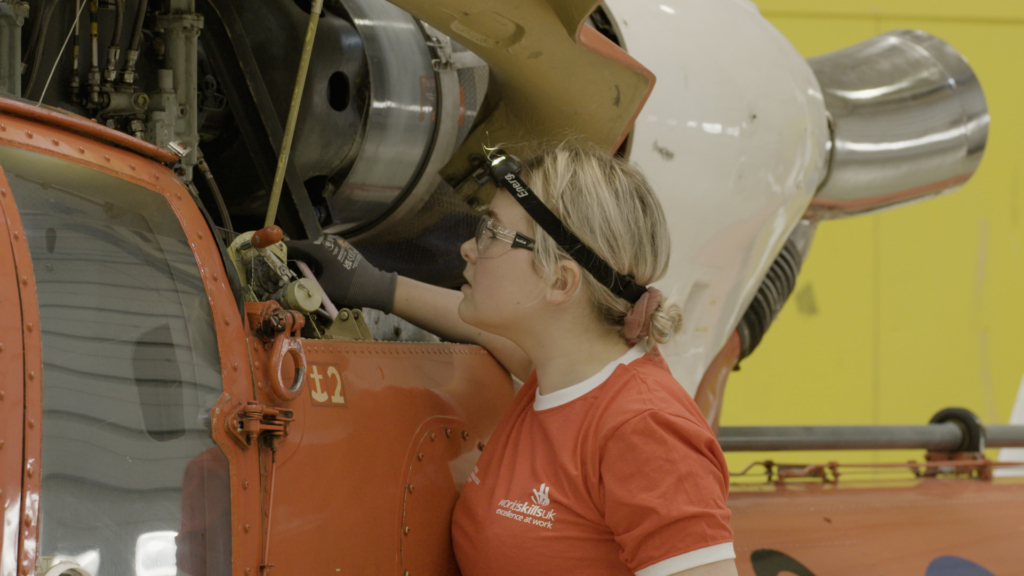 Green and Low Carbon Energy Apprenticeships: Green Careers with EDF Energy
Tues 7 November, 11:00 – 12:00
EDF Energy is a leading energy provider that powers homes and businesses across the UK. With a strong commitment to innovation and sustainability, EDF is empowering a new generation of green professionals through their apprenticeship schemes.
This activity will give students the opportunity to hear from apprentices at EDF Energy who will discuss their programmes, the essential skills they're developing and share advice on securing opportunities. Volunteers will also discuss the future of green jobs and why it's an exciting field to consider.
Green Transformation and Careers in the Automotive Sector
Wed 8 November, 9:30 – 10:30
Driven by the industry's sustainability focus, green careers in the automotive sector have taken the fast lane to prominence.
In collaboration with the Institute of Motor Industry (IMI), this activity will see students meet automotive professionals who will discuss green developments within the sector, skills needs as well as training opportunities that will ready a new generation of highly skilled and environmentally conscious professionals.
Taking Green Global: Career Pathways with Air Products
Thurs 9 November, 11:00 – 12:00
Air Products is a global leader in industrial gases and pioneering technologies and is driving industries towards a more sustainable future through groundbreaking solutions.
From supplying medical gases for healthcare facilities to supporting NASA's space exploration endeavours, this activity will give students the chance to learn about real sustainability initiatives and hear from Air Products professionals about the exciting pathways available for green careers.