On Monday 21 May 2018, members of the Education and Employers team were joined by five volunteers at  Whitworth Park School and Sixth Form College, to raise the students' awareness of vocational and alternative pathways into the world of work.
The day kicked off with a group of students from year 10. They were joined by Alison Welford, an Electrical Estimator from Imtech. She spoke to the students about apprenticeships and the importance of more women considering a career in construction, highlighting the need for diversity when it comes to decision making – no two people approach a problem the same way!
Next up was a lively year 8 group who found out how interesting VAT specialism is. In a practical and engaging exercise, Hilary Bevan from Baines Jewitt LLP got the students thinking about whether a Jaffa cake is a cake or a biscuit. The majority ruled biscuit but it is in fact classified as a cake meaning you pay no VAT on Jaffa Cakes.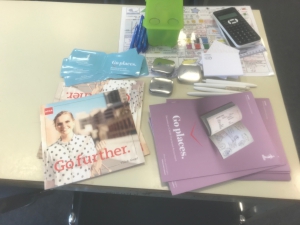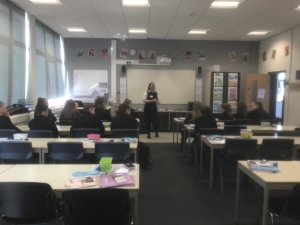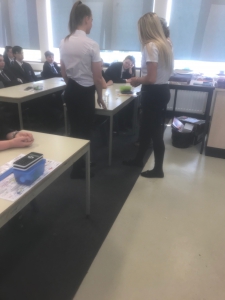 In the third session and fourth session we were joined by year 9 students. Paul Turner from NCFE joined us to discuss the importance of considering alternative routes to university into work. He also discussed the need for more women in STEM related careers. The next group were then inspired by the first woman to work at HMRC. The Higher Investigation Officer spoke about the many careers and apprenticeships available at HMRC. Students were also given the opportunity to try on a stab vest and got to see how to test for counterfeit cigarettes.
The day concluded with a group of year 7 students who were treated to a introduction to engineering from Neil Mawson, Training Manager at Hydram Engineering. They then got to see how fun a career in engineering is with a practical activity where they had to work together in small teams to build a bridge.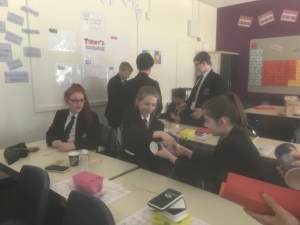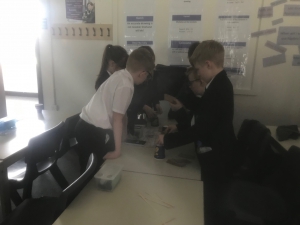 A huge thank you to the wonderful volunteers who joined us. The day was a huge success with very positive feedback from the students involved:
'I wanted to hear about from different careers choices and about new jobs I haven't' considered before and I have enjoyed hearing about an alternate career path.'
This day was delivered under the Career Footsteps programme, run in partnership with the Edge Foundation, and aims to open students' eyes to the wide range of routes they can take into the world of work with a focus on vocational and technical paths. The programme is open to all schools across the county and is completely free to use. Check out the Career Footsteps page for more information or contact us at enquiries@inspiringthefuture.org for direct enquiries.
If you are interested in becoming a volunteer, please sign up at the top of the page.