On the 28 June, Melland High School, a specialist SEN school in Manchester, welcomed Career Footsteps.
Career Footsteps, a programme run in partnership with the Edge Foundation, aims to open students' eyes to the wide range of routes they can take into the world of work with a focus on vocational and technical paths. Volunteers, who took a range of vocational routes into the world of work, were welcomed to Melland High School. Students from year 7 to 14 had the opportunity to ask them questions about their careers and the route they took to get there.
The day was a careers speed networking event, allowing students from multiple year groups to meet passionate local professionals who debunked the myths of vocational pathways. Volunteers came from a diverse range of professions. They showed students the range of vocational routes available into the world of work. The aim was to raise their aspirations by showing them the accessibility of a range of different jobs.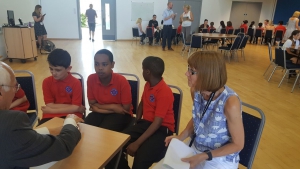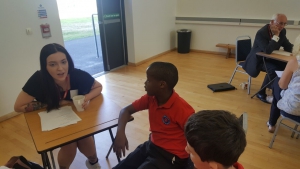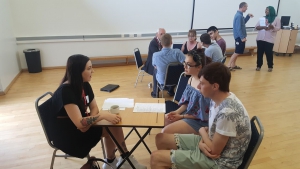 The students valued and appreciated the knowledge they gained from the volunteers. Student feedback included:
"I am so thankful that I have had this opportunity to get to speak to speak these volunteer"
"I liked meeting new people that I don't know"
"I feel more confident now than before"
"I want more events like to know more about jobs and to see what it's like" 
"I liked meeting the people from Auto Trader – I really like maths and science and they use it too."
Interesting facts the students learnt included that you can wear glasses and be a pilot, and the work environment of Auto Trader included four cars and two vans.
This day was equally fulfilling for both the school and volunteers. Volunteer comments included:
"Personally, to talk about what you do is a positive motivation. It's great to see the little aha moments! (moment of realisations) when students are surprised about your jobs"
"It's been brilliant to provide moments of inspiration to the students, has made the day worth it."
John Barry, Career Adviser at Melland High School, commented on the day saying:
"Everything looks fantastic and the event is an excellent example of what our students should access. Enrichment is crucial in preparing our students for the real world. It is great to see a wide diverse range of volunteers speaking to our students".
You can find out more about the Career Footsteps programme here.